Web design for professional coaches
High-caliber web design creates an experience that coaching clients love
The coaching industry's market value is expected to reach $20 billion this year, making it the second-fastest-growing sector in the world. As professional coaching booms, it also gets more competitive. Many coaches have expertise and experience, so you need to find a niche or differentiator that sets you apart as a specialist rather than a jack of all trades. To win business, you need an online presence that emphasizes your value.
If you're a coach struggling to get clients, a new website may be the secret to unlocking success. The combination of high-caliber web design and content can help your coaching brand stand out, establish credibility, and attract ideal clients for your business. A smooth user experience and powerful tools keep them returning and referring your coaching services to others.
View our portfolio of the best coaches' websites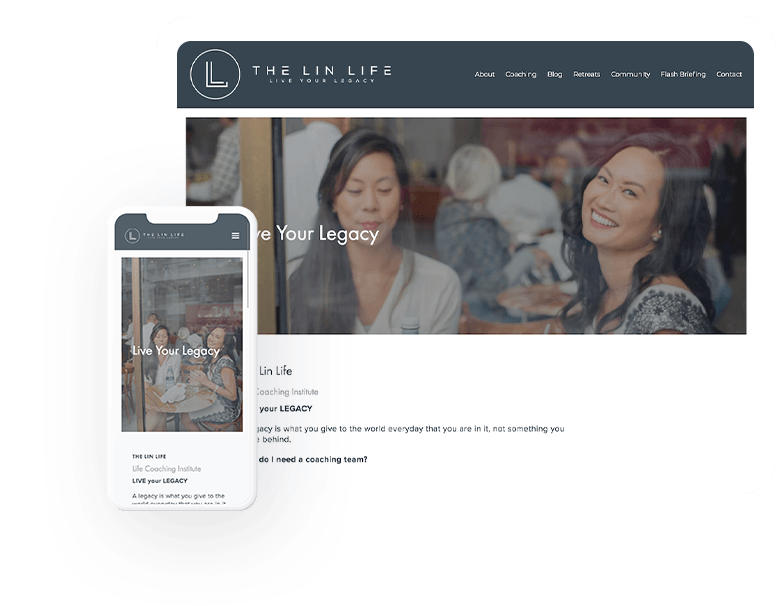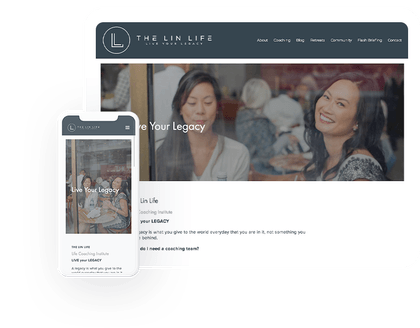 A custom website does the heavy lifting for you
Reflects your value
Compared to other business websites, coaching sites need to be even more personal, striking the perfect balance of authority and compassion. Many people brand themselves as coaches but lack the experience and accreditations to deliver what they're promising. A professional website is your first impression on prospects, and should immediately establish your credibility. Be clear and direct about why you're the real deal and what your clients can expect.
Compels visitors to become leads
Your website should be full of social proof and compelling calls to action that convert website visitors to leads and leads to clients based on your unique selling proposition. Consider adding a video to your site where you talk about the value you provide or one that showcases past clients saying positive things about your coaching services. Be as specific as you can — prospects want to hire someone who has experience helping people in their situation.
Simplifies client interactions
Powerful, automated tools like a contact manager, online scheduling, and email marketing allow you to build and maintain your relationships without dedicating extra time to them. Set up workflows that re-engage your contacts and send them through a smooth journey on your website, from booking a coaching session to downloading a resource or submitting payment.
Streamlines your business operations
Your coaching website has the potential to centralize all areas of your coaching business so you can fully manage and grow it online. This includes your full list of clients and contacts, email marketing, past coaching sessions, and client payment history. Streamlining your client journey and reducing your dependence on third-party tools enables you to spend less time editing your website and doing administrative tasks, and more time serving coaching clients.
A winning approach to coaching business websites
You started your coaching practice to make a marked improvement in the lives of your clients, whether it's on their business, health, relationships, career, or day-to-day life.
You did not start your business to build a website. That's where B12 comes in! Our professional designers, copywriters, and SEO specialists, supported by our innovative AI, do the heavy lifting to build your perfect online presence that appeals to prospective coaching clients. Bring your coaching business online in 30 days or less, with tools that make you more efficient and organized, with more time to focus on clients.
B12 enables professional coaches to launch modern websites with every feature to help attract, win, and serve their clientele online. We set up your firm with everything you need to deliver top-notch service that makes your clients' lives easier and motivates them to recommend you.
1
See your AI website draft
Building a custom coaching website doesn't have to take months, thousands of dollars, or pull you away from providing a great client experience. B12 accelerates and simplifies the web design process by using AI to draft your initial site. Answer a few brief questions about your practice, and we'll produce a website specific to your business in less than 60 seconds.
2
Work with experts in web design for coaches
A great AI starting point allows B12 design and copy experts to customize and refine your mobile-friendly, branded website in weeks, not months. It establishes your credibility, is search-optimized, and facilitates smooth client interactions. B12's knowledgeable designers, copywriters, and SEO specialists are on hand to update your site any time — or you can do it yourself with our easy website editor.
3
Boost revenue through payments, automation, and conversion tools
Website pop-ups, banners, and purposeful calls to action boost your on-page conversion rate, while appointment scheduling and online payments let visitors purchase your services and schedule time to work together without leaving your site. Automated reminders help you eliminate appointment no-shows and late payments.
4
Launch your new coaching website
The sooner your new website goes live, the sooner your coaching business becomes discoverable to potential clients interested in the services you offer. In addition to a professional, stunning website, leverage business tools like online payments, appointment booking, email marketing, and client intake forms to provide clients with the easy experience they expect.
Professional coaching website design for every specialization
What are the best practices for coaching websites?
Be sure you or your web designer prioritize these features, which create a better experience for potential customers and are effective in targeting business goals, such as generating leads.
Custom design
Mobile responsiveness
Knowledge and inspiration-rich content
Client testimonials
Contact forms on important website pages
Detailed service descriptions
Fast page speed
Intuitive website navigation
Conversion-oriented elements like pop-ups and calls to action
High-quality images
Stunning website design can help you grow your coaching business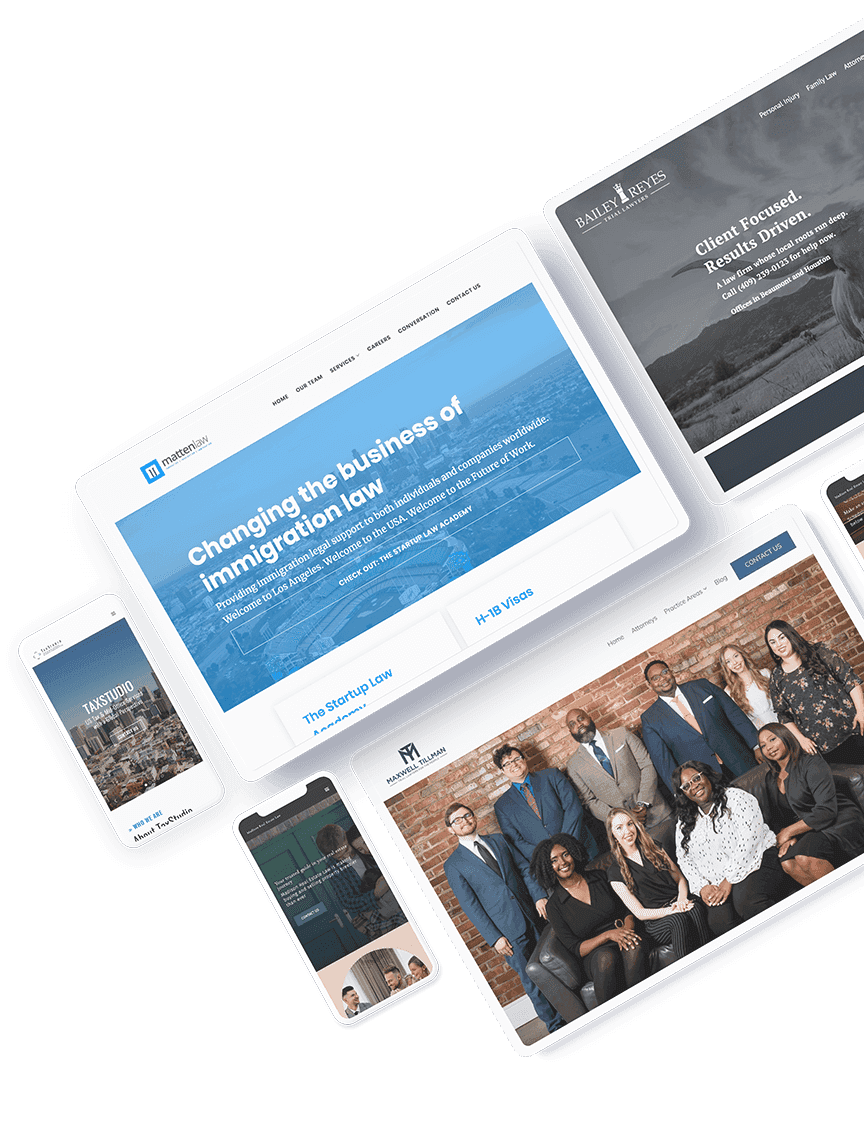 What separates a good coaching website from a great one?
The secret to an effective coaching business website is to make it equally powerful for your audience and you as a business owner trying to grow your practice.
With a website that more effortlessly collects information from leads and supports their journey to become a client — from submitting a contact form and receiving an automated confirmation email from you, to scheduling their first coaching session and submitting payment for it on your website.
There's a lot that's required of your website to make it a growth mechanism for your business. First, it should be a positive and accurate reflection of your brand and demonstrate the value of your services. Next, it should compel visitors to take action and move closer to working with you. Finally, it should support all of the work it takes to accomplish your business goals and grow your coaching practice.
On the client side, their experience on your site should be completely smooth and seamless. Contacting you, submitting and signing a contract, and paying for your services should all be accomplished in only a few steps without leaving your website. To see examples of amazing websites for coaches and consultants, find inspiration in B12's gallery of the best website design.
Browse coaching firm websites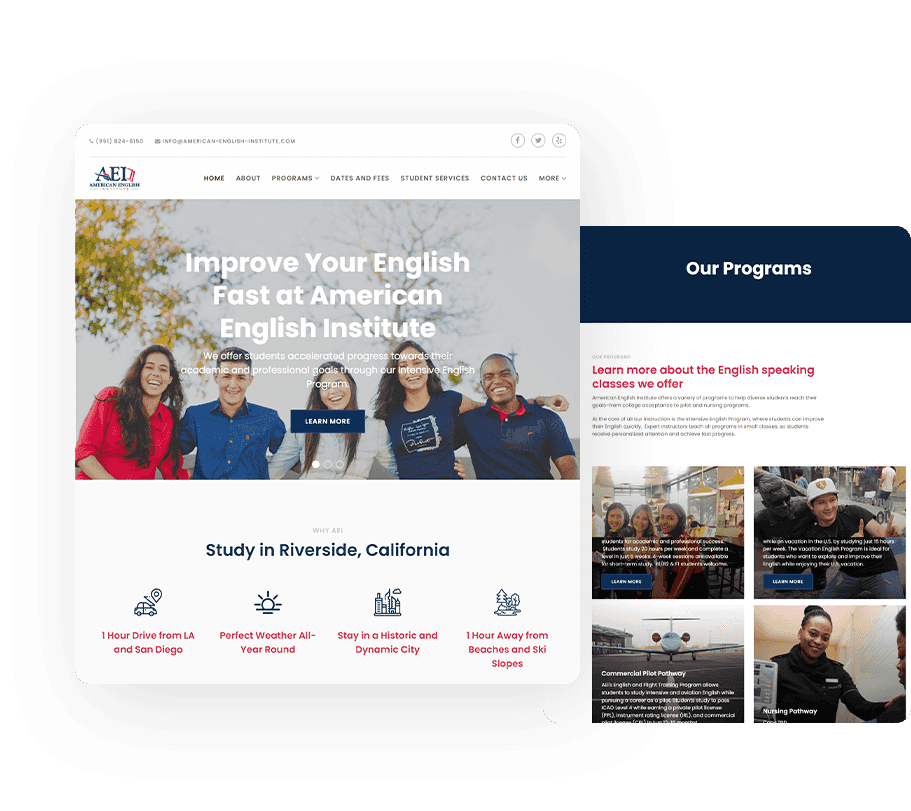 Creating highly targeted websites for coaches since 2016
B12 specializes in building carefully curated websites for professional coaches that strategically position them in a competitive market and make a positive first impression on every visitor.
Our web design team handles your entire project, while still giving you control over how you want your website to look, read, and function. Log in to the B12 website editor any time to make quick changes to your site.
The B12 platform was created specifically for professional service firms, and our web designers, copywriters, and SEO specialists have built hundreds of coaching sites that effectively communicate value proposition and move website visitors through your client journey.
B12 is proud to receive 4+ stars on the top review sites, including: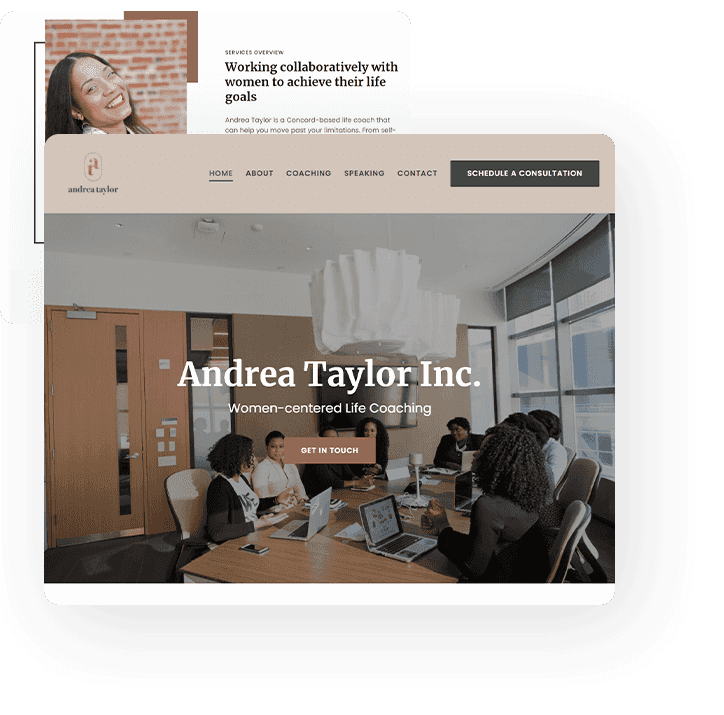 What do other service businesses think of B12's website design?
Leroy Maxwell, Jr.
Founder and Attorney, Maxwell Tillman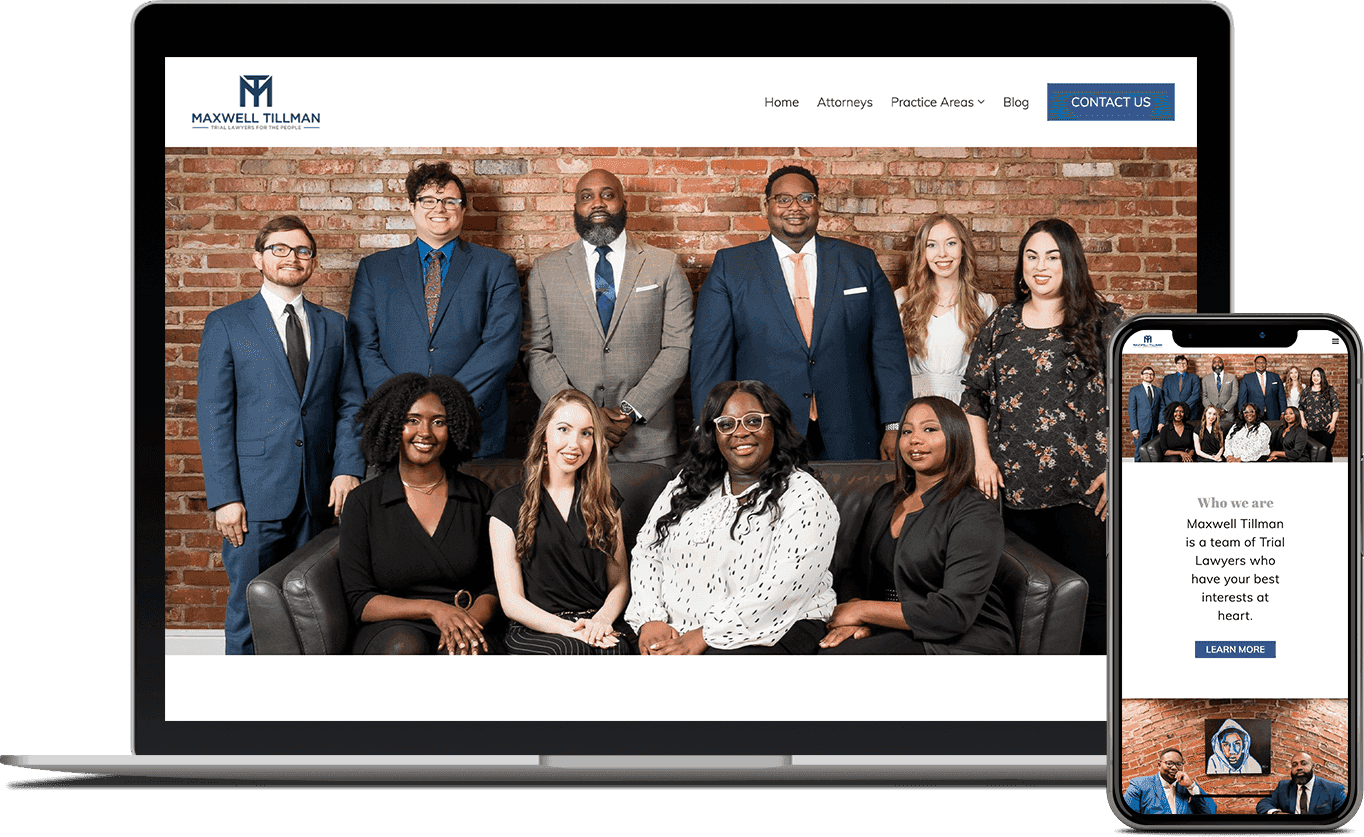 I would recommend B12 to any company that wants a team to manage and grow their website while they focus on growing the business. With B12, founders can be rest assured that their website is in good hands and, more importantly, prove its value and ROI.
Leroy Maxwell, Jr.
Founder and Attorney, Maxwell Tillman
Read Leroy Maxwell, Jr.'s story
Barbara Bartelsmeyer
Partner / COO, Action Logistix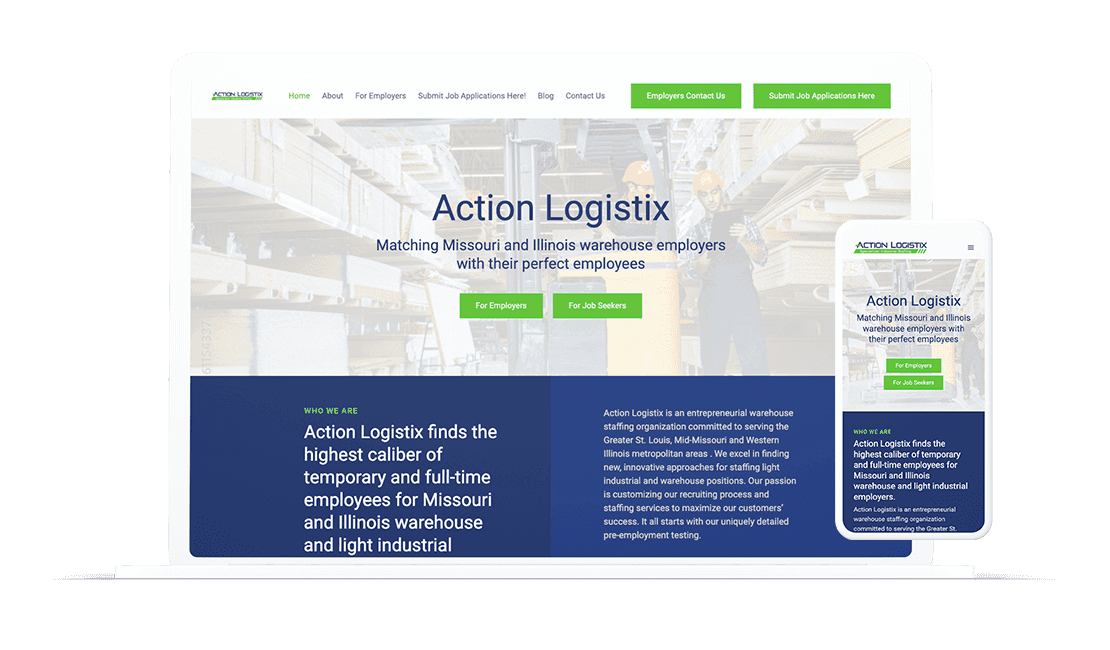 I can make [website edits] myself, and it's as simple as working in a Word document. If I need more help, I'll email the B12 team and within 24 hours, boom, it's done.
Barbara Bartelsmeyer
Partner / COO, Action Logistix
Read Barbara Bartelsmeyer's story
Brett Packard
Head of Operations, TaxStudio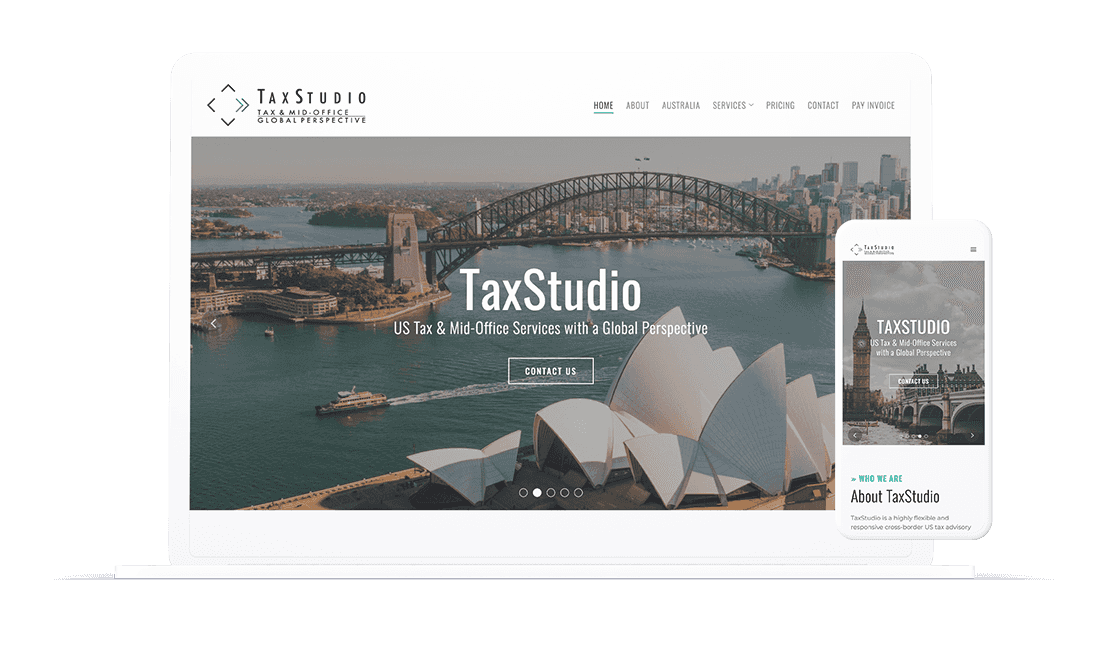 We get a lot of compliments on our website. Many potential clients are very impressed by our site, and often say it looks expensive.
Brett Packard
Head of Operations, TaxStudio
Read Brett Packard's story
Frequently asked questions from coaches
We have experience building websites for various coaching niches. Our designers have the industry-specific knowledge to build beautiful, effective websites for career coaches, executive coaches, life coaching businesses, and more. No matter what your specialty is, we follow best practices while infusing your website with unique design elements and content that set you apart.
Whether you're a mindset coach, certified life coach, fitness coach, strategic marketing consultant, or certified digital business consultant, we know you have big goals for your business. We'll do everything we can to produce a website you absolutely love that supports your business growth.
Visit the B12 website gallery to find ideas and inspiration for your own site, then share it with your design team.
The B12 web design is ideal for professional coaches busy helping clients and building their brand because you get an entire team of experienced web designers, copywriters, and SEO specialists to help you look professional online and gain visibility. You don't have to learn how to code your own website, write compelling copy, or keyword-optimize it to drive more traffic. B12 manages it all for you.
Start by answering a few short questions about your business, then in only 60 seconds, see a free AI draft of your website. Play around with your website draft's font pairings, color palette, and layout, then share feedback and ideas with the B12 web design team. They'll then refine and personalize your draft based on your design preferences, business goals, and inspiration from other sites you like.
With B12, the burden of designing your site from scratch is gone, and you're left to focus on what you do best — transform your clients' lives. In 30 days or less, your professional coaching site is ready to launch.
After launch, update it any time by submitting a request to your designers or using B12's DIY Website Editor to make changes on your own.
You can read about our custom websites process on the How it works page, which details each step from seeing your initial 60-second website draft to how to enhance your website after it goes live.
Yes! During the launch process, we'll connect you with a team of professional web designers, who you'll work with to customize and perfect your site. You can continue to schedule consultations with your team even after you publish your website.
If you don't want to wait to meet with your designer to make a website update, you can simply submit a request or use B12's easy editor tool to make quick changes, including publishing a new blog post, updating a team member's photo, or changing fonts. You can also check your website analytics in B12 and schedule calls with a B12 SEO specialist for greater insight into how your optimizations are performing.
An effective life coach website design follows some universal best practices but also needs to fit your brand identity and business goals. In general, the most successful professional coaches' websites have a clean layout, intuitive navigation, cohesive branding, valuable copy, and facilitate seamless client interactions.
For all professional coaches, including life coaches and business coaches, you want to fill your website with testimonials, online reviews, and case studies, to demonstrate the value you've provided for real people. It's proven — 72% of consumers say positive testimonials and reviews increase their trust in a business.
Another make-or-break website element is photography. If you can get professional headshots, it's a great investment in your credibility. Blurry, low-quality, unprofessional photos are a turnoff to website visitors, who'll quickly leave your site and find another provider.
If you don't yet have the budget to get new, professional photos taken, look for high-quality free stock images with low usage rates that are relevant to your niche and brand, that at the very least, won't distract visitors from your site's content.
Develop and improve your coaching brand by creating a mission statement. Why did you start your business and what do you aim to help your clients do? What are you selling and why are you selling it? The answers to these questions should all fit into an elevator pitch — or, more relevant nowadays — your website's homepage hero section copy. The second someone reaches your website, they should be able to read 1-2 lines of copy that explain what you do and why you're effective.
Next, build out your brand assets, including logo, brand colors, and website color scheme. It's worth checking out some free resources on color psychology to choose colors that are authentic to your brand and appeal to prospective clients. For example, orange conjures enthusiasm and excitement, which may be why it's often used by sports teams, but is also associated with some negative emotions like frustration.
Once you've defined your company and created some initial brand assets, you can build a website. Firms just getting up and running may want to use a DIY website builder, but if you already have some team members and clients, you may need a more robust online platform that enables you to sell services from your site with relatively minimal effort.