Launch an online presence that makes it simple to attract, win, and serve clients
B12 uses AI and experts to quickly set up your website, scheduling, payments, email marketing, and more.
Get started for free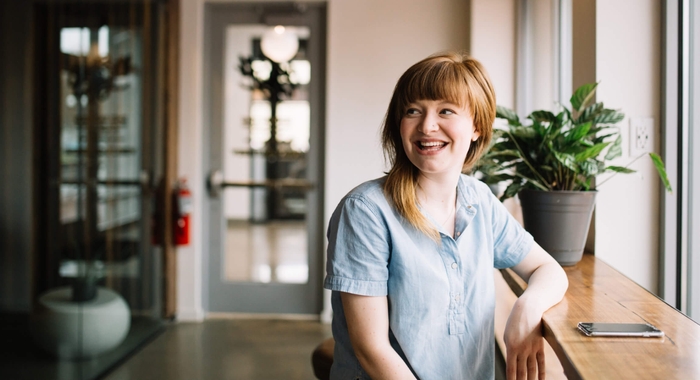 How to find the right website redesign company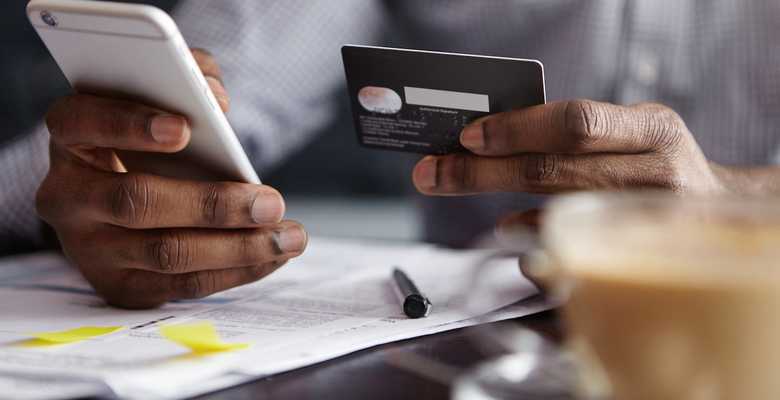 Get tips and guidance on finding the perfect website redesign company to help you achieve your goals effectively and efficiently.
---
To thrive and conquer your market, you need an attractive and user-friendly website. You want your site to showcase your products, mesmerize your customers, and convert them. Occasionally, though, your website might need a facelift as technology changes. You want to avoid having an outdated website since around 40% of designers claim it's the main reason why visitors may click off your site.
A website redesign is no ordinary makeover. It's about unlocking your online presence, aligning it with your business goals, and making it more engaging. With a compelling redesign, you can increase your website's performance, keep visitors longer, and convert them. But picking the wrong company for the job can hurt your brand, and you don't want that. Because of that, you need a company that knows what they're doing. Read this blog post to find out how to pick the right company for your website redesign.
What is a website redesign? 
Any business needs a good website! As technology changes and consumer preferences evolve, it's key your site is up to date and on-trend.
When you redesign your website, it's not just about giving it a new look. It's all about improving user experience, boosting engagement, and driving conversions. This allows businesses to adapt to changing market trends, incorporate new technology, and optimize their website for better search engine results. You can even boost your bottom line with a well-executed website redesign.
Finding the right website redesign company
The right website redesign company is key to your project's success. There are tons of companies offering website redesign services, but not all of them are equal. Choosing the wrong company could result in a poorly executed redesign that fails to meet your goals. A good company should understand your business needs, have the technical know-how, and be able to deliver a website that aligns with your goals. You can confidently embark on your website redesign journey and achieve tangible results with the right company.
Define your goals and objectives
Identifying the purpose and goals of your website
You need to define your website's purpose and goals before you start looking for a redesign company. What are you trying to accomplish with the redesign? Would you like to improve user experience, get more leads, increase conversions, or just update the design? By identifying the specific objectives, you can better communicate your needs to potential website redesign companies.
Defining what you want to achieve with the redesign
Once you've figured out the purpose of your website, define the specific goals you want to accomplish. Do you want more traffic to your site, better search engine rankings, a mobile-friendly site, or a refreshed brand identity? Defining these goals will not only help you measure the success of the redesign but also guide website redesign companies in understanding your vision and delivering a tailored solution.
Defining your goals and objectives will help you communicate your vision to potential website redesign companies. This will ensure the company you pick understands your business needs and can offer a customized solution. A website redesign is an investment, so find a company that understands and supports your goals.
Research and shortlisting potential redesign companies
As soon as you figure out what you want from your website redesign, you can start researching and shortlisting companies. Using this process will help you find the right company. Check out these key factors when shortlisting.
Identifying reputable website redesign companies
Start by conducting a thorough online search and compiling a list of website redesign companies that have a strong reputation in the industry. Look for companies with a track record of successful redesigns. Additionally, consider seeking recommendations from colleagues or industry professionals who have had experience with website redesigns.
Key factors to consider while shortlisting
When shortlisting potential redesign companies, consider factors such as their expertise, experience, and industry knowledge. Look for companies that specialize in website redesign services and have worked with businesses similar to yours. Think about how well they can understand your needs and find solutions that fit.
Evaluate each company's portfolio and take note of the variety and quality of their previous redesign projects. This will give you an idea of their style, attention to detail, and overall quality. Additionally, consider their responsiveness and communication during the initial interactions to gauge their professionalism and reliability.
These factors will help you narrow down your list of potential redesign companies and move on to evaluating their portfolios and expertise. 
Assessing website redesign portfolios
When searching for the right website redesign company, it is crucial to assess their previous redesign projects. This will give you an idea of their style, quality, and skills. The following points should be considered when evaluating the portfolio of a company.
Relevance and diversity of projects
Look for a website redesign company that has experience working with businesses in your industry or a related field. Assess the relevance of their previous projects to ensure they understand the unique needs and challenges of your industry. It's also good to see a diverse range of projects in their portfolio, as this shows they can adapt their design skills to different kinds of businesses.
Visual appeal and user experience
Pay close attention to the visual appeal and user experience of the websites in the company's portfolio. Examine the overall design, layout, and use of imagery. Is the design modern and visually appealing? Does it fit your brand? Furthermore, evaluate the user experience by navigating through the showcased websites. Are they easy to navigate? Do they provide a seamless and intuitive browsing experience? A company that prioritizes user-centric design will ensure your website attracts and engages visitors effectively.
Mobile responsiveness
Given the increasing use of mobile devices for internet browsing, your redesigned website must be fully responsive across different screen sizes. Assess the mobile responsiveness of the websites in the company's portfolio. Do they adapt well to smaller screens? Are the designs optimized for mobile users? A website redesign company that prioritizes mobile responsiveness will help your business reach a wider audience and provide a positive experience for mobile users.
Results and success stories
See how the company's redesigns have helped their clients in their portfolio. See if the websites in their portfolio have improved in metrics like traffic, conversion rates, or brand recognition. This will give you an idea of what to expect when you work with them.
You can learn a lot about a website redesign company's capabilities, design style, and success by analyzing its portfolio. Your own website redesign project will benefit from these insights.
Evaluating expertise, experience, and methodologies
Once you've identified potential website redesign companies, it's important to assess their expertise, experience, and methodologies to make sure they're right for you.
Determining expertise and experience
When evaluating potential redesign companies, consider their expertise and experience in the field. Find a company that specializes in website redesigns and has a track record of success. Assess their proficiency in the latest design trends, user experience, and optimization techniques. It is also advisable to check for certifications or recognition that demonstrate their expertise in the industry.
Understanding approach and methodologies
Every website redesign company will have its own approach and methodologies for the redesign process. It's important to understand their strategies and make sure they match yours. Evaluate whether they offer a comprehensive analysis of your current website, including gathering user data and conducting a thorough competitor analysis. Additionally, review their approach to user experience design, search engine optimization, and content migration. A well-defined plan for each stage of the redesign process will indicate a company's professionalism and dedication to achieving your goals.
Conducting interviews and asking relevant questions
To gain a deeper understanding of a potential company's expertise and methodologies, conduct interviews with their representatives. Prepare a set of relevant questions that address your specific requirements and concerns. Inquire about their experience working with businesses in your industry, their understanding of your target audience, and their ability to meet project deadlines. A productive conversation will provide valuable insights into their level of commitment and expertise.
Evaluating proposals and making the final decision
After conducting interviews and assessing the proposals received from the shortlisted redesign companies, it is time to make the final decision. Review each proposal thoroughly, considering factors such as cost, timeline, deliverables, and ongoing support. Make sure each proposal aligns with your goals. You should also look at the company's reputation, testimonials, and case studies. Choose your website redesign company wisely by weighing all these factors.
Finalizing the right company for your website redesign project
Once you have conducted interviews and received proposals from potential website redesign companies, it is time to evaluate and make the final decision. This step is crucial as it determines the success of your website redesign project. 
Conducting interviews and asking relevant questions
Schedule interviews with the shortlisted website redesign companies to gain further insights into their capabilities and suitability for your project. Make a list of questions you'd like to ask. Find out how they manage projects, communicate, and deal with potential issues in your industry. Additionally, ask for references from their previous clients to gather feedback on their work.
Evaluating proposals
Examine the proposals received from each website redesign company for their understanding of your goals and objectives. Get a clear outline of the services they'll provide, including a schedule and cost breakdown. Consider the proposed methodologies, strategies, and technologies they suggest for the redesign. Compare the proposals against your requirements and make sure they align with your vision for the redesigned website.
Making the final decision
Your final decision should be based on the company's reputation, expertise, and compatibility. Make sure the company you work with meets your technical requirements but also shows a willingness to collaborate and understand your business. Make sure you consider their communication style and responsiveness during the redesign process. A transparent and proactive partner is more likely to ensure a successful website redesign.
Importance of finalizing the right company for your redesign
Choosing the right website redesign company is crucial because it will be responsible for transforming your online presence and meeting your business objectives. A well-executed website redesign can increase traffic, user experience, and conversions. Additionally, a reliable and competent company will ensure that the redesign is completed within the agreed-upon timeline and budget. Investing time in selecting the right partner will lead to a successful website redesign project that delivers the desired results for your business.
Selecting the right website redesign company requires thorough research, evaluation of portfolios, assessment of expertise and methodologies, and conducting relevant interviews. Following these steps will ensure that your website redesign is in capable hands and aligned with your goals. You can make a big difference in your business's growth and online presence by choosing the right partner.
Revamp your business website with B12's help
Refresh your business website and give it a new look and feel with help from B12. With B12's AI-powered website builder and DIY website editor, you can quickly and easily generate a professional site that matches your branding. We can even pull in assets from your existing site and improve upon it. Additionally, our expert team can help you update your website over time and make sure it has everything you need to showcase your services and attract more clients. 
Well-designed websites can attract new clients, nurture leads, and drive conversions. With B12, you can build a user-friendly site that has brand consistency and all the tools you need to sell and offer professional services. Launch yours now.
Attract, win, and serve more clients
Receive helpful resources directly to your inbox to help you succeed online.
Spend less time on your website and more time growing your business
Let B12 set up your professional online presence with everything you need to attract, win, and serve clients.
Get started for free