Case study
A fashion and image consultant establishes her new business with a stunning site
Find Yourself In Fashion is set up to serve clients anywhere with its B12 website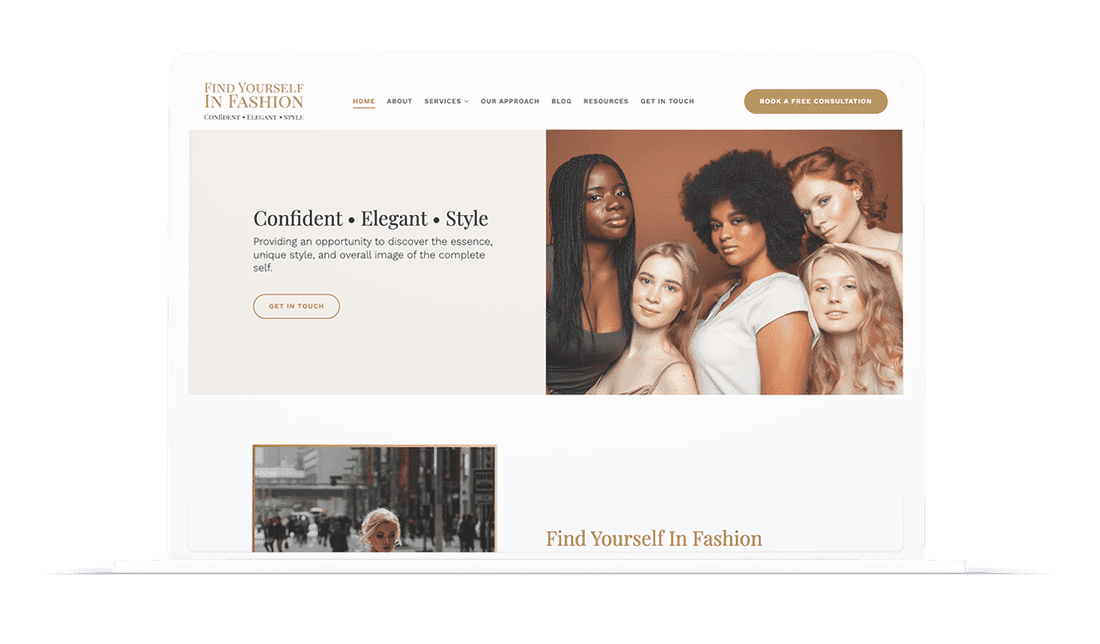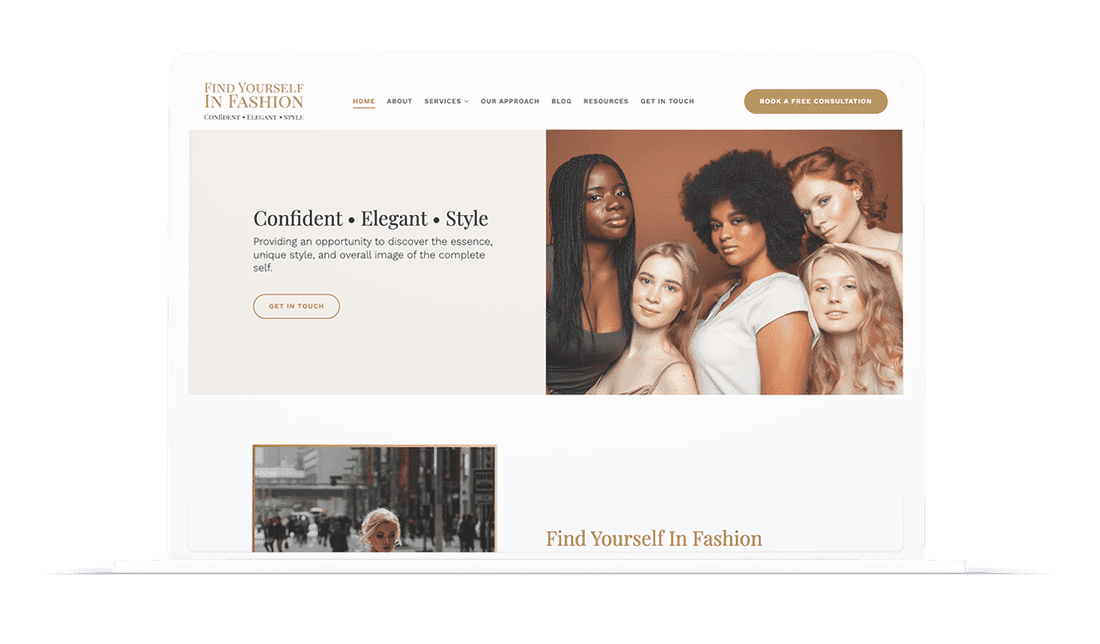 Company size:
1-10 employees
Problem:
Stephanie Roberts wasted months and money working with a web design agency that couldn't convey her vision.
Solution:
B12 made her feel supported, not intimidated, launching the site she wanted.
About Find Yourself In Fashion
Stephanie Roberts spent more than two decades working in fashion in major cities like New York and Boston, with experience spanning PR and editorial to styling and personal shopping. Over the years, she cultivated a love for making women look and feel their most confident. 
"Wanting to help women feel good started at a young age. I was a ballet dancer growing up, and similar to the fashion industry, there was a lot of emphasis on appearance and weight. As the industry finally shifts to embracing different shapes and ethnicities, I want to help women find confidence and be happy."
Working with clients one-on-one at shopping meccas like Bergdorf Goodman and Neiman Marcus allowed Stephanie to empower women to discover their personal style, embrace their bodies, and feel their best. But retail's focus on commission over connection left her dreaming of forging a more personalized path. 
When life took her from New York City to the mountains of North Carolina — not a place where fashion careers flourish — she took a leap of faith to create Find Yourself In Fashion, a fashion and image consulting firm, in 2021.
The challenge
Stephanie's a people person, but relocating to a remote area presented challenges in finding women to work with face-to-face. Her goal is to serve clients in nearby cities like Atlanta, Knoxville, and Chattanooga, but she decided to initially focus on virtual services. This meant she needed a discoverable and engaging online presence that motivated visitors to schedule that initial consultation. 
Stephanie had a clear idea of how she wanted her website to look and what it should say, but bringing it to life wasn't that simple. First, she tried Wix, where getting started was easy, but getting it right was a little trickier. 
Stephanie explains, "I don't design websites. I'm not a graphic designer. I tried, and I was able to do a lot, but it wasn't quite right. I needed someone to point me in the right direction." 
Because the DIY platform wasn't as straightforward as she had hoped, the next step was to seek help from professionals. Naturally, she wanted to meet with a web designer in person to chat about her vision, so the obvious solution was to contact an agency in her area. Unfortunately, it wasn't a good fit.
"I was disappointed [working with an agency] because they did not hear what I was saying. I described my business and shared a bunch of content for the site, but they kept pushing me toward very corporate design. The purpose of my site is to empower women; they weren't getting that."
Stephanie spent two months trying to make it work with the agency, without getting a single page of the site drafted. She received only a "blueprint" of her website project and had conversations about SEO strategy, but ultimately the process went nowhere.  
"They wanted $11,000 to create my site but couldn't take the time to read my emails with my goals and ideas. They just wanted to make a cookie-cutter site."
Frustrated by Wix's lack of on-hand experts and even more disappointed by the astronomical pricing and poor service of a local web design agency, Stephanie searched for a better solution. One that understood her vision, offered guidance, and actually delivered on their promises.
The solution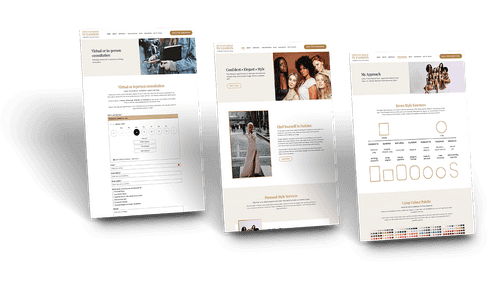 Stephanie found B12 while researching website providers on Thumbtack. She chatted with several companies, but Dan from B12 made her feel the most comfortable, without any pressure to buy. 
"B12 stood out because of the comfort level I had with Dan. He understood me and what I wanted. When I spoke to other companies, it was high-pressure sales. Feeling heard by B12 made all the difference." 
Her conversation with Dan convinced Stephanie that B12 was the right website partner, and she jumped into the process immediately. Having a distinct vision of what she wanted — including much of her website content already written — and working with a B12 project manager who understood her vision, gave the project the momentum to launch in only one month. 
"The B12 team was incredibly patient and available for all of my questions. I didn't feel like they just wanted to get my website done and move on. They actually cared that the outcome matched what I had in mind."
Grow your business with less effort
Sign up to receive personalized advice to your inbox on how to look professional online, save time, and sell your services.
The results
The Find Yourself In Fashion website shows off Stephanie's expertise and passion while driving visitors toward scheduling a free, 15-minute online consultation in as few clicks as possible. With a site that exudes the confidence and elegance she instills in her clients, Stephanie has no doubt it will help her build brand awareness, gain clients, and grow her business.
The site offers free resources, like guides on how to find your Kibbe style essence and properly measure your body, while effectively selling various services, including:
Unlike similar fashion consulting and styling companies, Stephanie doesn't only help clients find a dress or edit their closets. It's more than that. She teaches them how to dress for their body and discover their personal style. With her services, women no longer need a salesperson to tell them what looks good — they can identify it themselves.
"My goal is to reach as many women as I can, to be confident in how they present themselves to the world. To cherish what makes them unique and not compare themselves to others. If I can even help one person, that's why I started this business."
Stephanie is excited that the site has set her up to engage with potential clients, whether they're in her area or across the country. It clearly communicates everything she wants it to, makes it easy to schedule with her online, and she has already received feedback on how great the site looks.
"I'm very proud of my website. It turned out beyond expectations. With B12, I feel supported and I think it's absolutely realistic to grow my business. It has saved me countless hours already because I can log in and make changes myself, but there's always someone available if I need help."
Grow your business online with less effort
Offering an experience that brings the personal touch of a local agency without the price tag, and the option to self-edit like big platforms like Wix, B12 made it simple for Stephanie to develop an online presence that's built to win clients. Making Stephanie look professional online allows her to focus on making women feel great in real life. 
If, like Stephanie, you've found the search for the perfect website unproductive and distracting from running your business, schedule a consultation to learn how B12 can help you look credible, engage your audience, and grow your business online.
Read more customer stories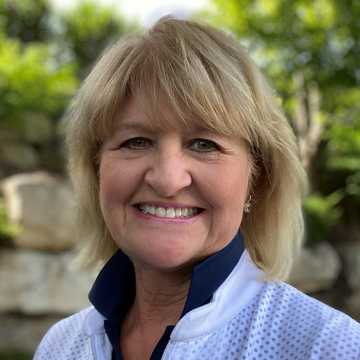 Staffing firm accelerates growth with a website that delivers more efficient client experiences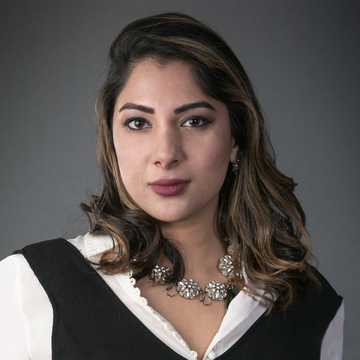 Atlas Law embraces technology and new approaches in its web presence that conventional law firms resist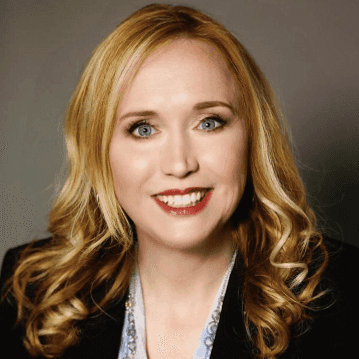 HR consultant finds a collaborative partner to take her website to the next level