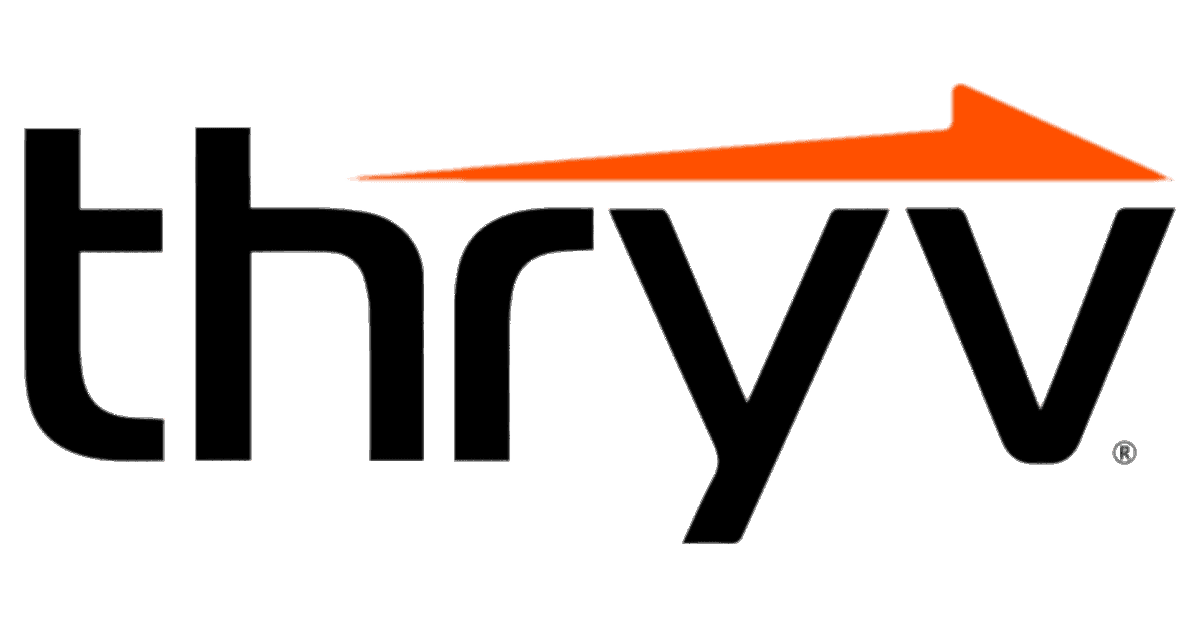 Thryv Review
For most small businesses, having a simple landing page as a website is no longer an option. Your website has to engage and support client relationships with helpful tools, which is why many web design companies have pivoted from offering strictly design.
Thryv is one of the biggest names in this new era of design work. It is a relative newcomer to the web design space, as it is primarily a software service with tools geared toward small business management. Unfortunately, Thryv has been recently plagued by a flood of negative reviews.
Because there is so little information about Thryv online, we decided to take a closer look. Before you sign up for this service, you'll want to read our full review of the Thryv software.
What is Thryv?
Thryv is a new company, started only in 2017 as a merger between Dex and YP Holdings. It went through a massive rebranding effort in 2019 to refocus on its software product rather than auxiliary services like web design.
The Thryv software is an online platform that promises "one log-in, one dashboard to run your entire business." It integrates scheduling, listing management, contact lists, campaign management, online payments, and other features into one centralized solution.
Thryv is headquartered in Dallas, Texas, but at the end of 2022, they announced an expansion into Canada. The company is publicly traded and has over 2,000 employees.
What features does Thryv include?
Thryv's core focus is its all-in-one small business software solution. This product aims to help business owners build an online presence, manage customer interactions, and get paid.
Plus plan
All Thryv plans start with the basics, aka the Plus Plan. This includes two users, a customizable CRM, communication tools (inbox and text), a client portal, listing management, and social media management tools.
The Plus plan supports online client management through scheduling, automated campaigns, and a growing library of third-party app integrations.
The final piece is the billing and review management. This plan lets business owners send estimates and invoices, process payments, and push client reviews.
Premium plan
The next step up adds a professionally designed website, auto-generated video, full-service social media management, and review acknowledgment service. The Thryv Premium Plan supports five users.
Unlimited plan
The Unlimited Plan supports up to 10 users. It also includes social boosting, professional custom videos, and unlimited campaigns.
Additional services
Throughout Thryv's website, they routinely allude to additional services, like custom website development, logo design, SEO, and a service called Thryv Leads. Unfortunately, these appear as mentions only — there are little to no details about what each option includes.
How much does Thryv cost?
Thryv does not publish any prices online, not even an estimate. Per their pricing page, "Thryv is priced on a custom proposal basis. No cookie-cutter plans. No comparison." Furthermore, a Thryv pricing calculator page goes to a 404 error page.
Interestingly, on the main services page, Thryv offers a breakdown of the features of three different plans: Plus, Premium, and Unlimited. But they don't break down prices.
After scanning review websites for any indication of how much their services cost, we found mostly harrowing stories about fraudulent charges, broken systems, and no refund or cancellation policy.
One reviewer on Trustpilot mentioned, "Pricing is outrageous." A few comments suggested rates of $190 and $360 per month, but there weren't any details on what this was supposed to include. Are their plans $50 or $500? You'll never find out unless you hand over your email address and request a custom quote.

Who is Thryv best suited for?
Thryv users are small business owners in the home services, health and wellness, and legal spaces. The Thryv suite of services is designed for plumbers, roofers, fitness studios, and lawyers, among others.
However, with no website examples and no pricing, it's hard to recommend this service to any small business owners. Not to mention the number of recent one-star reviews.
As such, small businesses should perform their due diligence before signing up for a lengthy contract with Thryv. Especially because it appears they are strictly non-refundable.

What are the pros and cons of using Thryv?
Pros
The Thryv business listing service is supposed to be very effective
Cons
There are no prices listed anywhere on their website, nor are they available on tech review websites
Thryv users report ongoing issues with many of its core tools, like campaign automation, automated client billing, and more
Former Thryv customers report that it is nearly impossible to get a refund or cancel a contract due to dissatisfaction
Reviews suggest that the sales team sells potential customers features that don't exist. Only once clients are locked into a lengthy contract do they find out the software can't do what they were told it could.
How good are Thryv's pre-built website templates?
As per Thryv, they do not work from templates but instead, build custom websites. A few of the site features they highlight include:
Mobile-friendly design
Calls to action
Social media icons
Copywriting
Hosting and domain
Contact form
These are all relatively basic components and will not differentiate your small business from the competition. In fact, even the most basic website designs these days come with these features.
It's impossible to review Thryv's website design because no samples or site portfolios are available online. Like you'd want to see a portfolio from a photographer, you'll want to review a portfolio from your website designer. With Thryv, this isn't possible.
Do Thryv websites follow SEO best practices? Do they capture the user's attention? At the very least, are their sites error-free and functional? We'll never know without any examples.
Does Zyro offer copywriting, design, or technical support?
Copywriting
Custom copywriting is included as a part of web design. Presumably, the price will vary depending on how many pages you've signed up for, but again, they don't publish prices.
Thryv also offers clients a library of prewritten content to use across their social media profiles. It's unclear if this is specific to each industry or more generalized messaging.
Design
Thryv reports that they do not work from templates for web design. Instead, they create entirely custom pages for their clients. Unfortunately, there is no information about the design process, revisions, or costs.
Technical support
Beyond the reviews posted on Trustpilot and G2, there's no information from Thryv about their approach to technical support. It's unclear what hours they operate, their response time, or how to contact them.
What are some Thryv alternatives for small businesses?
Most small business owners would look at the recent negative reviews about Thryv and second guess working with them. But what are the alternatives?
If you operate a home services business that travels to clients' properties, there are a few other CRM solutions, including Jobber and HouseCall Pro. Both of these platforms post prices publicly and have better online reviews. They have tools to manage off-site work, scheduling, and communication with customers.
But for small business owners in professional services industries who need a website as well as tools for client management, B12 is the ideal online solution.
Our innovative B12 Editor makes website creation easy thanks to a powerful AI platform and experts in SEO, web design, and copywriting. Every website we build comes with integrated tools for conversion, client engagement, payment processing, and more.
We are the only all-in-one website builder that combines AI with design specialists to help you attract, win, and serve clients online. As a bonus, we have a straightforward pricing model and great online reviews.

Thryv review summary
If you were researching Thryv's platform for your small business, you'd likely come away quite frustrated. After all, there are no prices available on their website, nor do they publish any examples in a portfolio.
While their own website is attractive and modern, it doesn't really explain how the software works and what's included. The lack of information is telling.
Once you check out the reviews of Thryv, it becomes clear there are serious issues with their business model. Thryv has earned a high number of negative reviews in the last year.
It appears that Thryv oversells what its software can do to get clients to sign up for lengthy contracts. Within the first week, Thryv asks new clients for reviews in return for Amazon gift cards and other incentives. But it's only a few weeks later that clients discover they are paying for a service that doesn't live up to what they had been sold.
A staggering 73% of reviews left on Trustpilot for Thryv are one star. A few of the most recent reviews claim it is an "absolutely useless service," the company has "fraudulent billing practices," and that they are "a total ripoff."
If you want to build a website that looks professional, helps you build strong client relationships, and get paid faster, B12 can help.
We know that small businesses need transparency in prices and services. So we have built a scalable AI-powered platform that makes website creation fast and easy without compromising your brand identity.
Our plans include helpful tools like scheduling, contracts and eSignatures, and online invoicing, so you effectively engage clients while reducing your administrative burden.
Sound too good to be true? Try B12 for free to see a draft of your new-and-improved online presence.