Web design for financial advisors
Scale your financial planning business with a harder working website
Most people feel some level of financial stress. From concerns about a recession, inflation, rising cost of living, and volatile stock market, more and more people are looking for financial guidance to ground them.
As a financial advisor, your website has to underscore your value and expertise to prospective clients, while making your services accessible. Fast and secure are the minimum requirements. Truly effective web design grabs and holds visitors' attention, then results in conversion and retention.
Stand out in a crowded financial services market and make every impression count with a seamless online experience that highlights your credibility and improves lead generation. Save time, stay organized, and simplify client tasks with contracts, intake, and payments built into your site.
Whether you specialize in retirement planning, wealth management, or debt consolidation, today's financial landscape demands that your financial advisor website does more than simply showcase your services. It has to pay dividends by keeping your business growing.
View our portfolio of financial advisor websites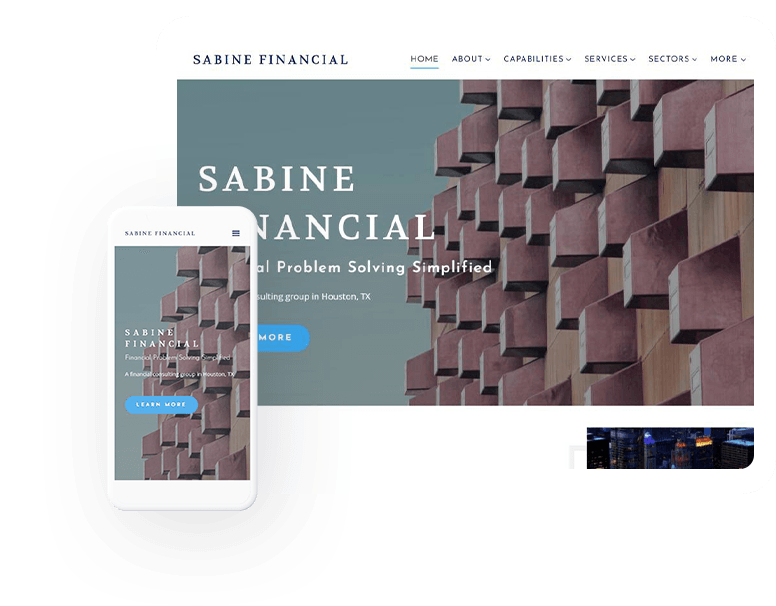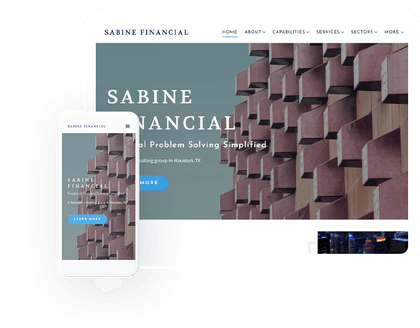 Key elements of the best financial advisor websites
Proves your credibility
Seventy-five percent of people admit that they judge a business's credibility based on web design. Financial planning naturally requires a high degree of trust between advisor and client, so your web design has to underscore this essential trait. Your site needs to help clients quickly answer questions, contact you for more details, and make an informed decision on choosing a financial advisor.
Turns visitors into leads
Did you know that mobile searches for financial planning and management have increased by 70% in just two years? People actively seek financial advice online, and your website should capitalize on this search traffic with a strong SEO strategy. Build a smooth user experience — for both desktop and mobile — to reduce bounce rate. Add conversion tools like banners, pop-ups, and calls to action to increase lead generation.
Streamlines client communications
Today's customers demand a comprehensive online experience, including online payments, streamlined scheduling, electronic signatures, and easy communication. Ensure your financial advisor website exceeds these expectations with a suite of client management tools and convenient automations, like automatic payment reminders and appointment confirmations.
Simplifies business operations
A website should improve, not impede, your business, and that includes administrative tasks like sending invoices and follow-up emails. Instead of managing a series of disparate systems, your financial planner website should function as a centralized dashboard that manages your client database, communications, appointments, and payments. Spend less time tracking down scattered information and more time growing your financial advisory firm.
B12 offers a proven web design strategy for financial advisors
B12 helps financial advisors launch professional websites in 30 days with AI-powered technology paired with human expertise. Our websites for financial planners come packed with dynamic tools which streamline business operations, increase organic traffic, and better serve financial planning clients online.
Our innovative platform centralizes and automates many of the most time-consuming aspects of your business, ensuring that you have more time to focus on providing excellent financial services. B12 helps you establish a strong online presence that converts new clients thanks to professional web design specific to the financial planning sector.
1
AI creates the first draft
Working with a local design agency, custom website design for financial advisors can take months of meetings to develop the initial draft. But it doesn't have to! Instead, B12 uses powerful AI to draft an initial design specific to your firm and the financial services industry. With only a few questions, our platform builds an attractive foundation for your website in less than 60 seconds.
2
Experts help you fine-tune the design
Using the initial draft as our solid foundation, we then deploy our team of SEO, copy, and design experts to help you craft the best financial advisor website that communicates your unique value. In 30 days, you have a mobile-friendly, search-optimized, and fully branded website ready to launch. Our DIY editor also makes it easy for you to update your website anytime
3
Easily add automation, online payments, and conversion tools
Your website should not be a bare-bones, static list of the services you offer. It should help you efficiently engage and serve clients using built-in automation and tools like payments, scheduling, email marketing, and contracts. B12 has all of this and more, plus we make it easy to add pop-ups, eye-catching banners, and calls to action to convert organic visitors into clients.
4
Launch your new site in 30 days or less
Once you've given the final web design the green light, it's time to launch. A B12 design is created with SEO in mind to ensure your financial planning firm organically attracts new customers. By leveraging new client intake forms, email marketing tools, appointment scheduling, and other options, B12 makes it easy to grow your business.
The fundamental principles of a professional financial advisor website
These are the essential elements of a financial advisor website that effectively attracts, wins, and serves more clients seeking financial advice.
Modern, eye-catching design
Functions perfectly on every device
Easy for visitors to navigate
Optimized for search engines
Strategic call-to-action buttons
Client intake forms and seamless onboarding experience
Banners that offer value to visitors
Convincing reviews, testimonials, and social proof
Informative blog content unique to your audience
Fast loading speed
A strong online presence can help grow your financial planning firm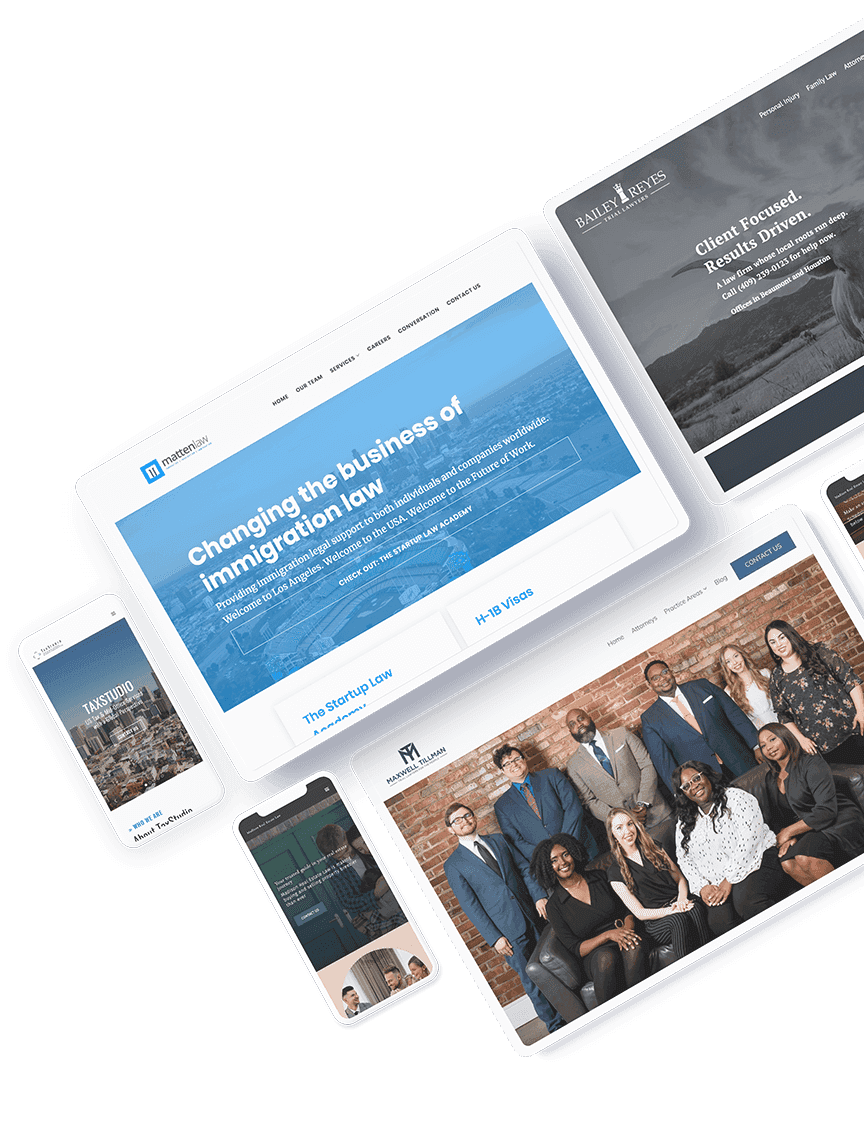 What takes a financial advisor's website to the next level?
Your financial planning website should drive more business for your firm and keep clients coming back.
A great financial services website helps funnel prospective clients from the top of the sales funnel through to conversion. It loads quickly, is mobile-friendly, easy to use, and has SEO built n. Paired with a credible blog and optimized web copy, it brings new clients onto your website and convinces them to return and recommend you to others.
Still, your financial planning website should do more. As visitors move down the sales funnel, it will encourage them to convert with striking visuals, banners, CTAs, free resources, social proof, and well-timed pop-ups. If they have questions, communication is easy thanks to short intake forms and intuitive online booking.
As you help clients cover their expenses, save for a major purchase, and plan for retirement, your website should facilitate client engagement with automated online tools for appointment scheduling, payments, and document signing. Most importantly, it should harness the power of automation to simplify mundane, time-consuming processes and reduce your administrative workload.
Find out more about what a better financial planning website can do for your firm. For web design inspiration, find inspiration and examples from other financial service professionals in the B12 web design gallery.
Browse financial advisors websites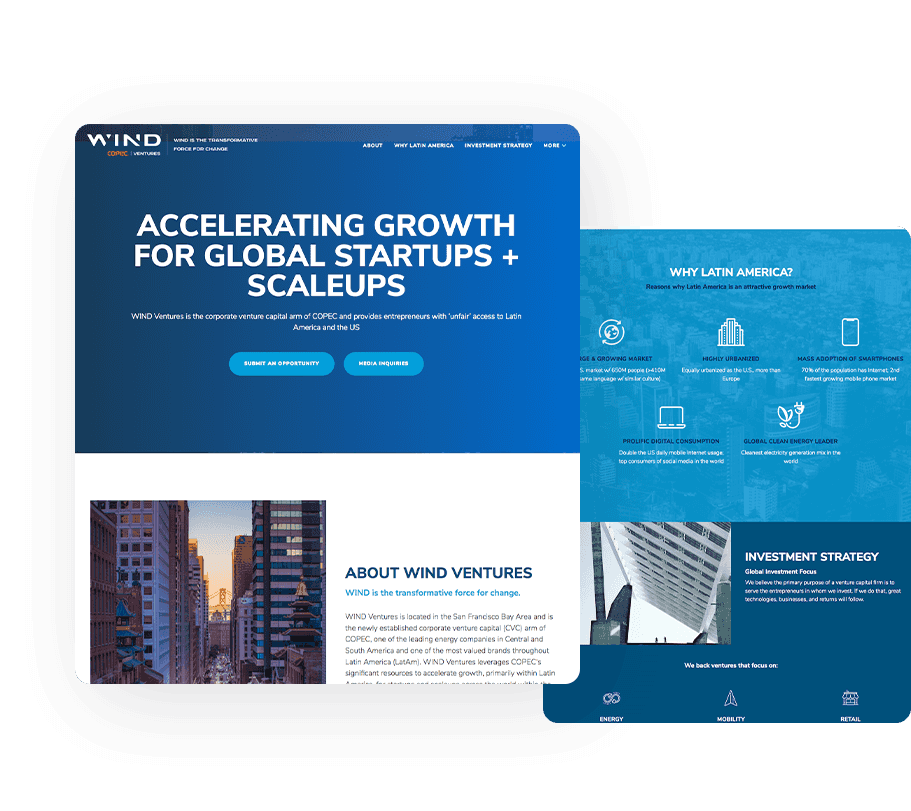 B12 helps financial advisors provide the best online experience for clients
B12 specializes in building custom professional websites for service providers like financial advisors that help them stand out online and meet clients' expectations. Our design team leads in designing and launching your website project, so you focus on offering top-notch services to your audience. Leave feedback on your new web presence any time or log in to B12 to make changes on your own.
B12 specializes in building custom professional websites for service providers like financial advisors that help them stand out online and meet clients' expectations. Our expert team takes the lead in designing and launching your website, so you focus on offering the best service quality to your audience. Leave feedback on your new web presence at any time or log in to B12 to make direct changes.
The B12 platform was created specifically for professional service firms to sell services online, and our web designers, copywriters, and SEO specialists have built hundreds of financial services sites that emphasize unique value propositions and streamline the client journey.
B12 is proud to receive 4+ stars on the top review sites, including: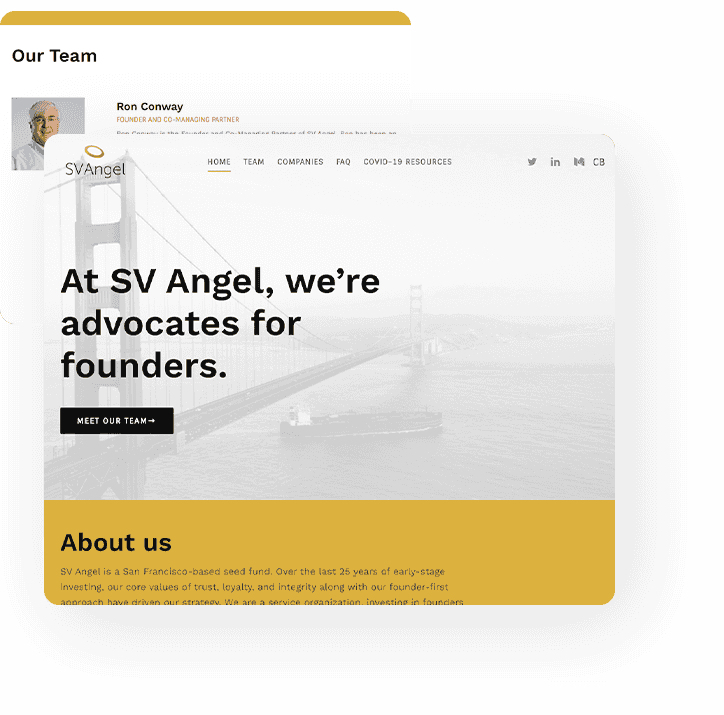 What do other service providers think of B12 websites?
Ron Matten
Founder and Attorney, Matten Law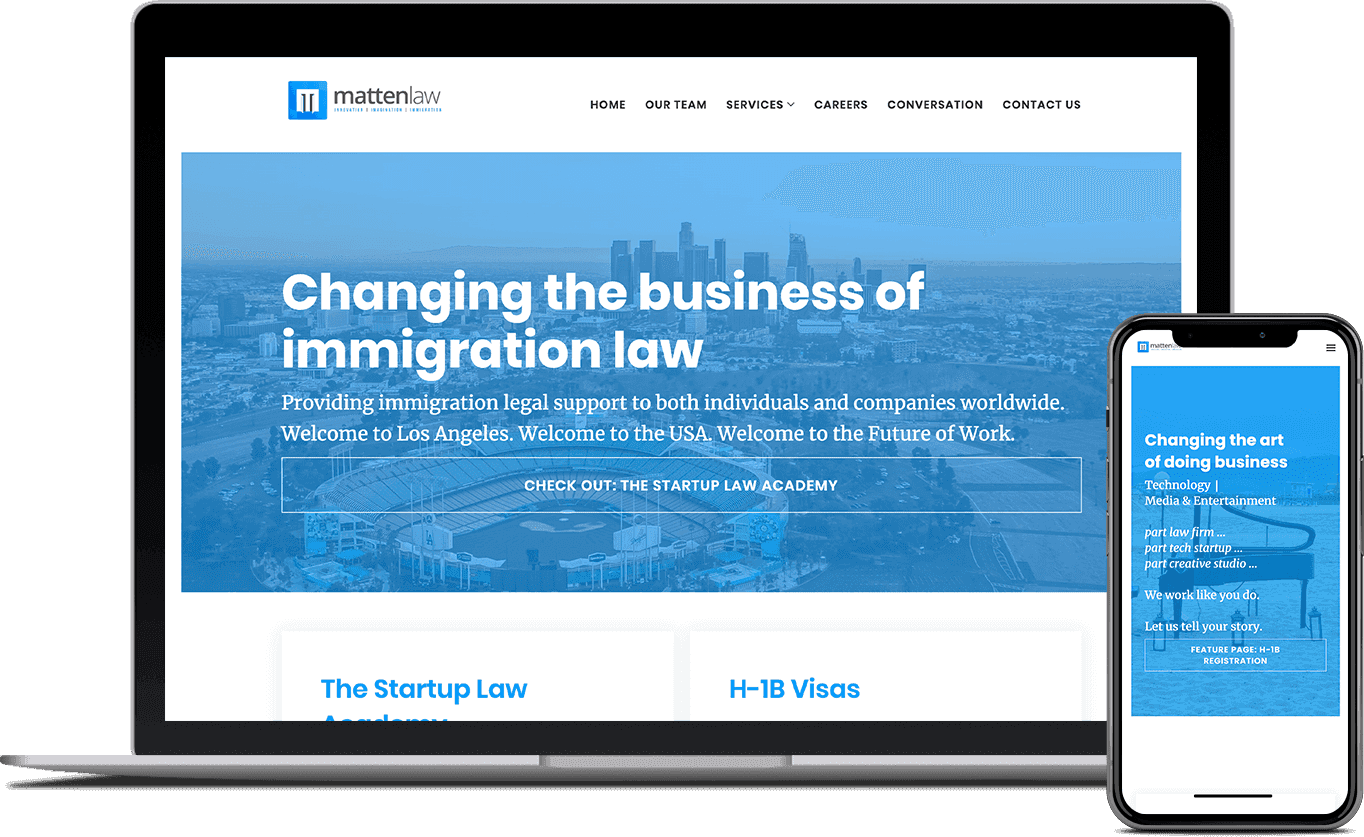 I would definitely recommend B12 to companies looking to take their online business seriously. The value that B12 provides is unparalleled.
Ron Matten
Founder and Attorney, Matten Law
Read Ron Matten's story
Leroy Maxwell, Jr.
Founder and Attorney, Maxwell Tillman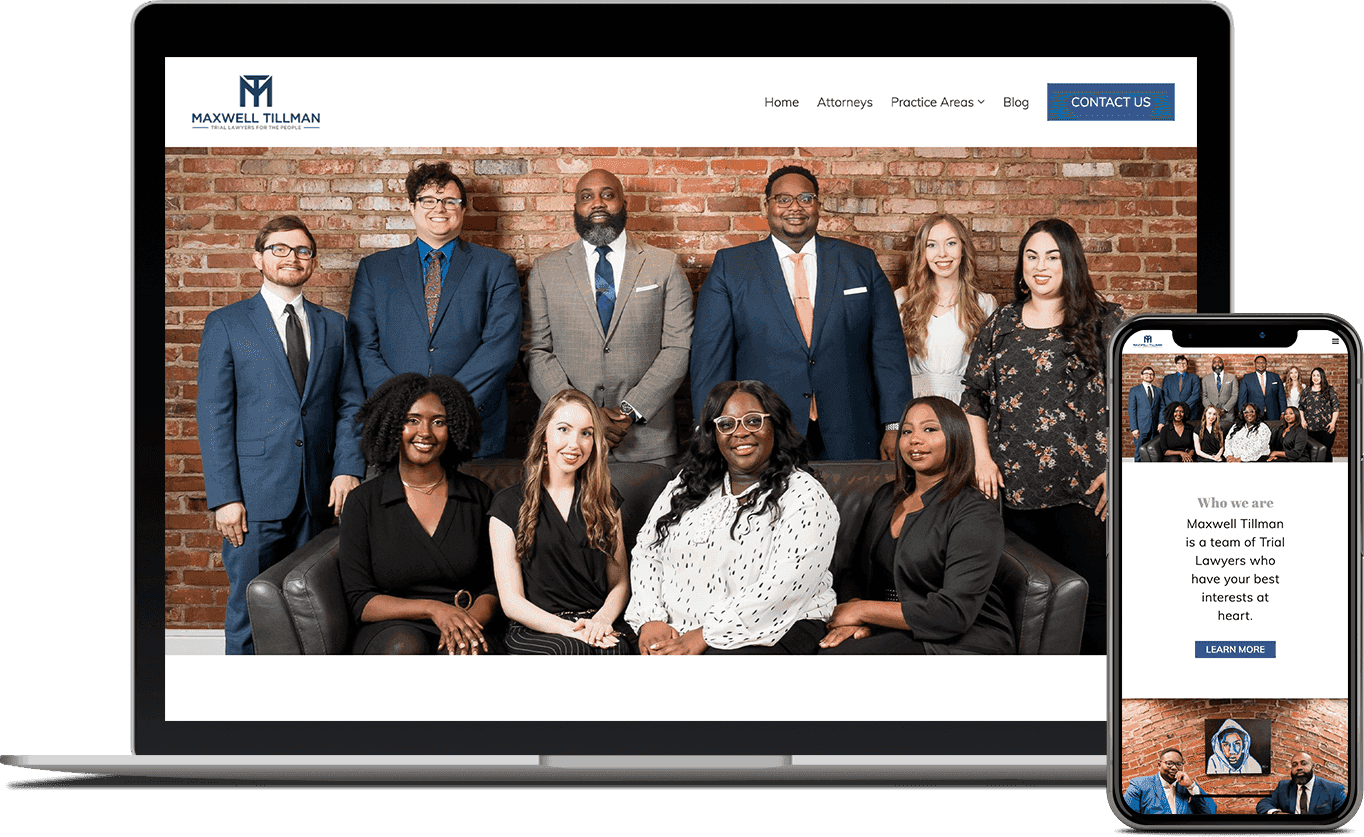 I would recommend B12 to any company that wants a team to manage and grow their website while they focus on growing the business. With B12, founders can be rest assured that their website is in good hands and, more importantly, prove its value and ROI.
Leroy Maxwell, Jr.
Founder and Attorney, Maxwell Tillman
Read Leroy Maxwell, Jr.'s story
Jia Junaid
Founder, Atlas Law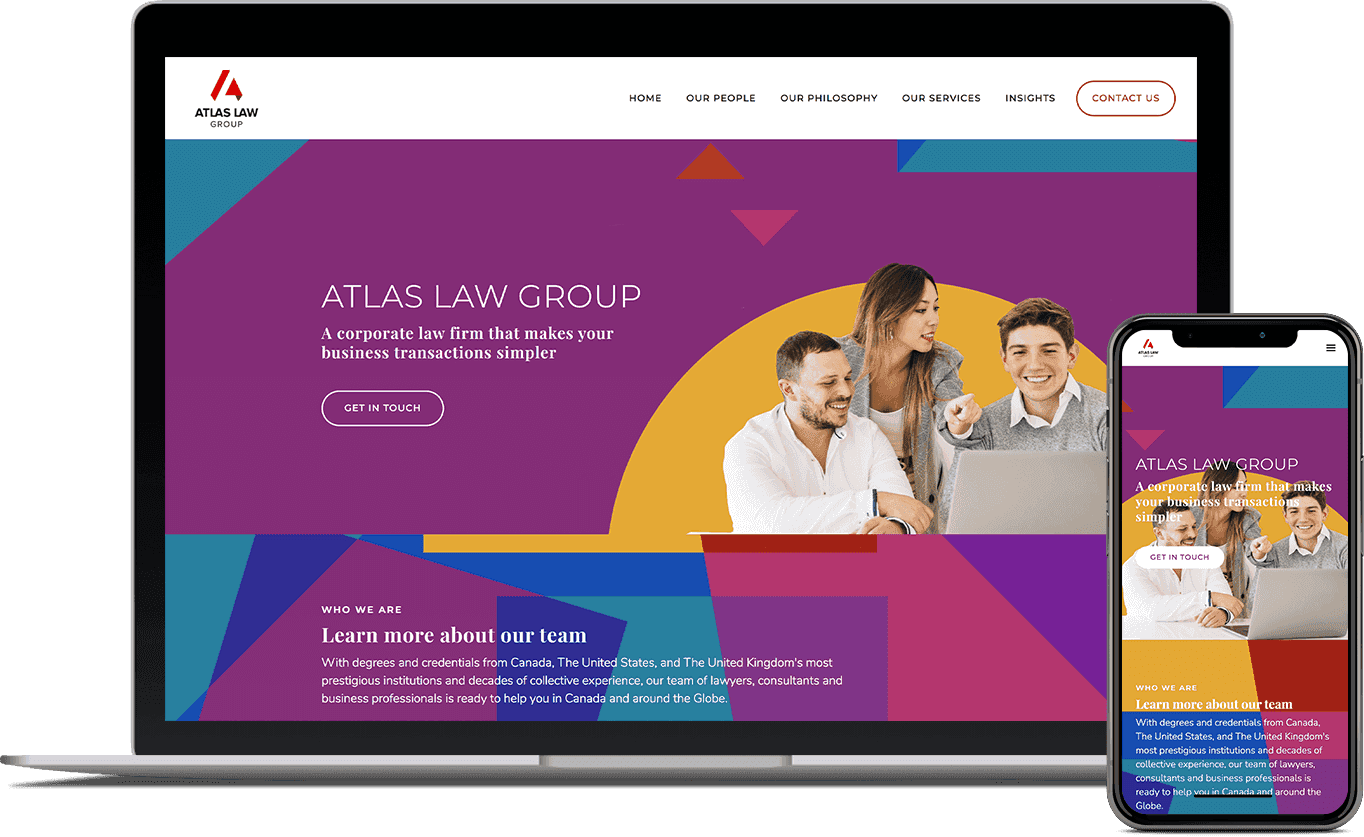 I love that B12 prompts me to update certain [website] features and add integrations like online scheduling to increase efficiency in my law firm. These recommendations are often things that I would have never considered but have proved to be incredibly useful.
Jia Junaid
Founder, Atlas Law
Read Jia Junaid's story
Frequently asked questions from financial advisors
First, ensure your website has been submitted to Google and other engines so it may be crawled. Second, optimize the on-page experience with clear web copy, critical business details, and straightforward navigation. This may include using relevant keywords, publishing informative blogs on a regular basis, and getting listed on popular financial advisor online directories. This could mean local business listings too, like your local chamber of commerce, a business association, or Yelp. Not only does this increase the number of ways people can find you online, but it also plays into SEO.
Not sure where to start with SEO? Let B12's team of specialists assist you in getting started. We handle your on-page and off-page SEO to help drive more leads to your site.
Although there are numerous tactics for digital marketing for financial advisors, many advisors focus on gaining an online following on social media or by creating helpful educational content hosted on their blog. You should also invest in email marketing campaigns, a tactic that has notably high ROI. By offering free financial tips through these channels, you underscore your expertise and become a topical authority.
Learn more by reading our article, Best practices for successfully marketing your financial services firm.
You can also get help with your marketing by launching an online presence through B12. B12 includes built-in email marketing that automatically matches your branding and the look of your financial advisor website. Our contact manager allows you to gather contact information through forms, then send engaging, well-designed emails to them, all without leaving B12. Save time writing emails by choosing from our collection of pre-written, industry-specific drafts and customizing it.
People are increasingly using online research to guide their choice of service providers, including financial planners. As a result, the decision between different firms boils down to the experience and impact of website content. Before you convert new clients, you first have to establish the trust and credibility that convinces them.
Your website is the face of your business. You have to approach it like it's a face-to-face pitch with a potential client. Successful web design will quickly inform a potential customer about who you are and what you offer that your competitors don't. Then it should encourage conversions with strategic CTAs, banners, intake forms, and pop-ups. Every feature on your website should function like a well-oiled machine to guide potential customers further through your sales funnel.
B12 is a human-in-the-loop, AI-powered approach to web design. While a custom design agency will take months of back and forth to come up with the initial concept, we harness the speed and precision of AI technology to create a near-instant draft. Instead of endless rounds of meetings, we build your website in 60 seconds based on a few pieces of information you share with us and web design best practices specific to financial advisors.
Using the draft as a foundation, our SEO, copy, and design experts work with you to customize your new website to your goals, needs, strengths, and branding. Within 30 days, your vision comes to life — without the astronomical price tag of a custom website.