Market your sales consulting services with a great website
The U.S. is the largest consulting services market in the world, and whether you're an independent sales consultant or you manage a larger firm, competition is stiff and clients are discerning.
One way to gain an advantage is to create a website that showcases your knowledge, provides real value to visitors, and makes it easy to work with you.
Show prospects and clients that you're skilled at crafting compelling sales pitches, building new relationships on their behalf, maintaining sales, and researching their competition. A website that's visible to your target audience and effectively packages and sells your services gives you a greater chance of building a profitable sales consulting business.
Create your free website in seconds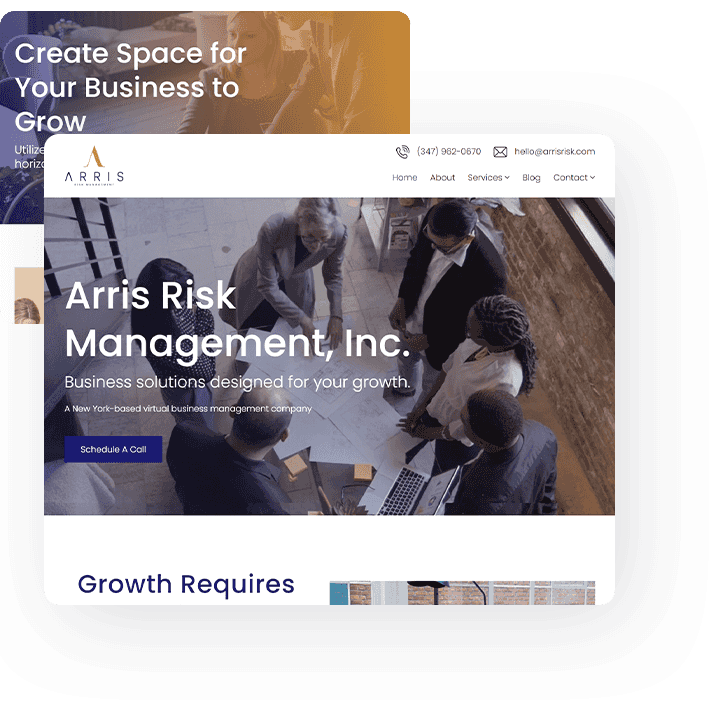 Make it easy for consulting clients to find, work with, and pay you
Great sales consultants are people-focused.
They enjoy talking to new people, making cold calls, and converting those clients. Shouldn't your sales consulting website do the same? It may be your first chance to instill confidence in new prospects and clients.
A valuable sales consulting website will help you build brand awareness, find new opportunities, and provide better service to clients. Optimize your website for search terms related to your services and location, then provide visitors with a smooth experience, so they move efficiently toward conversion. From submitting the contact form on your site to scheduling and paying for their first consultation, your website should be convenient and client-centric.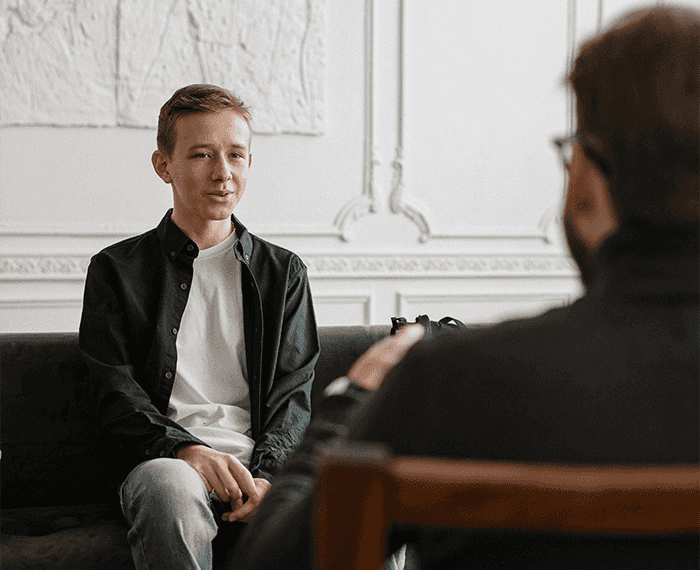 Website essentials to grow your sales
consulting firm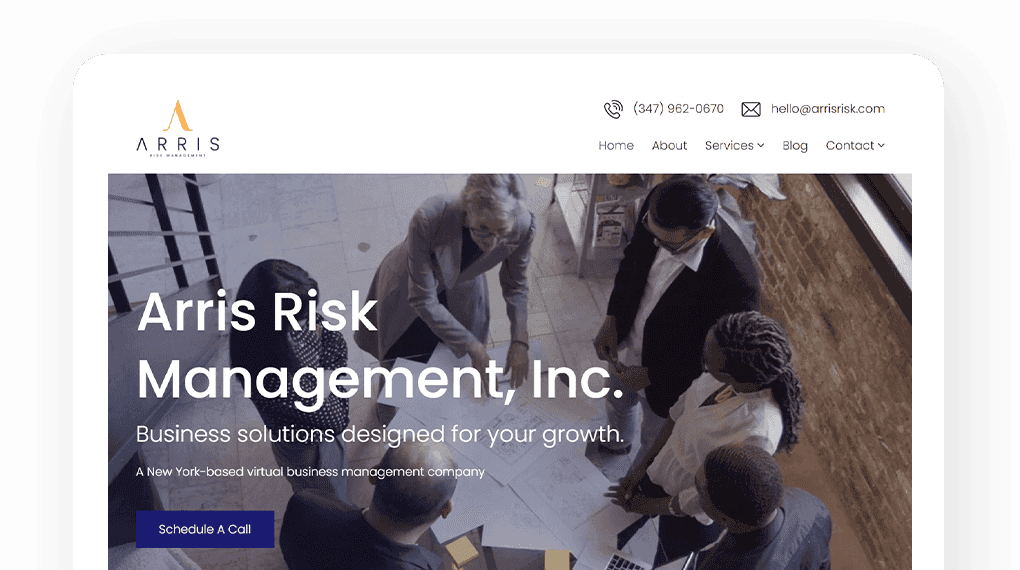 Clean design
38% of people will leave a website if the layout is unattractive. Your sales consultant website needs to look modern, load instantly, and enhance the user experience. Keep the design elements simple and sleek — don't use too many bold colors, large images, or heavy text blocks. A design that is easy on the eyes will keep visitors on it longer.
Simplified navigation
The most important information about your consulting firm should be prominently visible, and getting from page to page should be fast. Poor navigation can impede your website's client journey, and most visitors won't take the time to explore every page of your site. 76% of people say the most vital factor in web design is being able to easily find what they want. Focus on making your navigation smooth and organized, and reduce extra clicks or unnecessary steps.
Lead generation efforts
Yes, your website should look and read great, but it's not just a digital brochure, it's capable of more. Adding interactive lead generation tactics like website forms, strong, visible calls to action, and exit pop-ups to join your email list or download an ebook can help your sell more consulting services without any extra effort.
Enhance the client experience
Elevating your website with powerful functionality like the ability to schedule appointments, sign contracts, and submit payments online sets your sales consulting firm apart from other businesses stuck using more traditional methods. Putting more of your client experience online offers your audience flexibility, keeps you organized, and adds efficiency to your workflows.
Drive tangible results for your sales consultancy with a custom website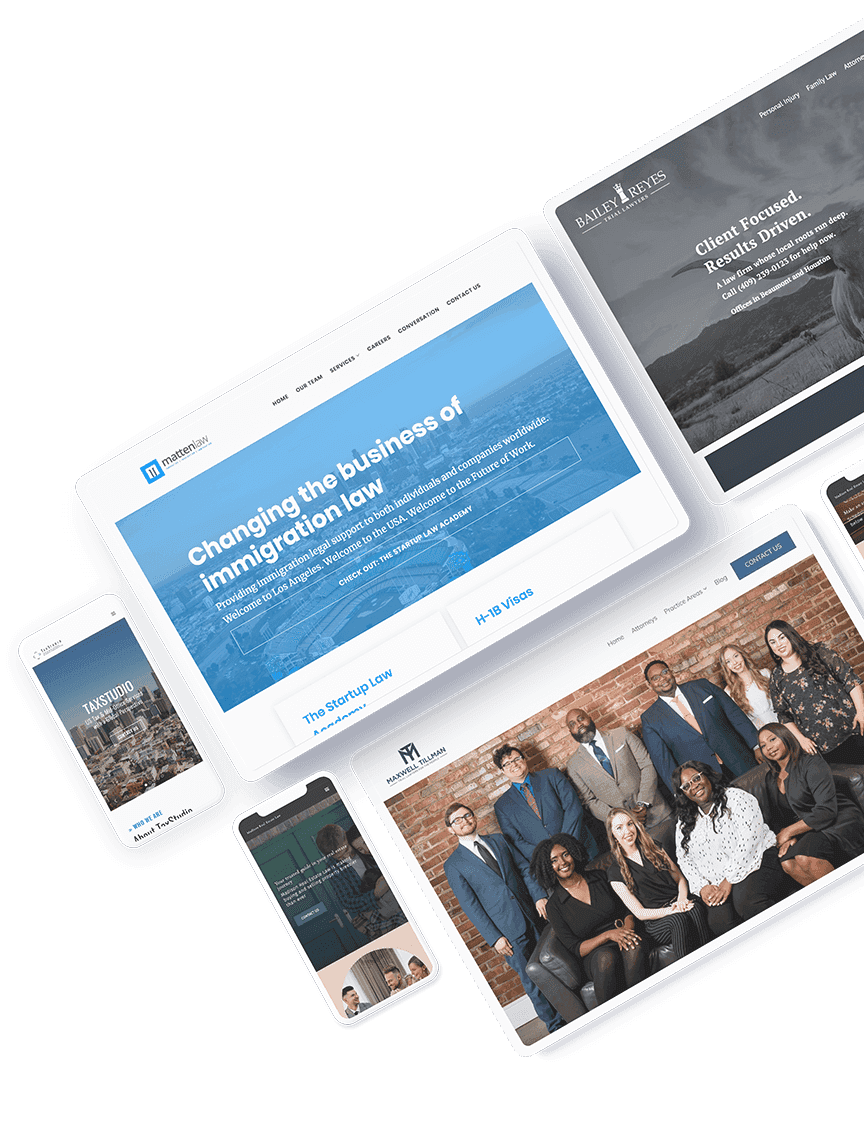 What do other service providers think of B12's approach to web design?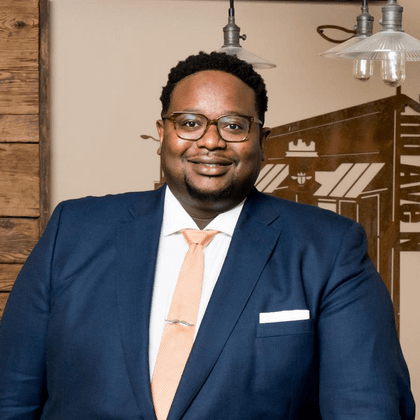 I would recommend B12 to any company that wants a team to manage and grow their website while they focus on growing the business. With B12, founders can be rest assured that their website is in good hands and, more importantly, prove its value and ROI.
Leroy Maxwell Jr.
Founder of Maxwell Tillman / B12 customer Since 2020
Read Leroy Maxwell Jr.'s story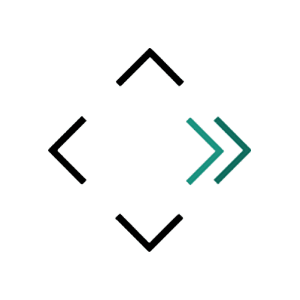 What B12 offers in terms of support service and design knowledge is what we were looking for. We finally have a website we're proud of.
Brett Packard
Head of Operations at TaxStudio / B12 customer Since 2021
Read Brett Packard's story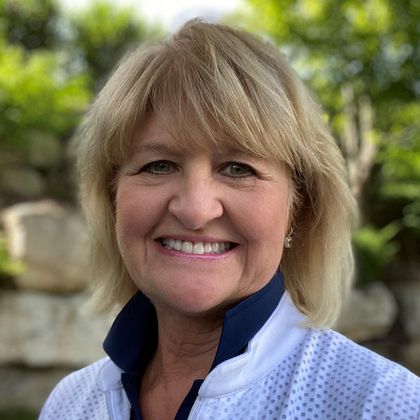 We save a lot in monthly costs by switching to B12. We aren't charged extra for optimization tools anymore. We aren't overcharged for redesigning, because with B12, making changes are part of your normal day.
Barbara Bartelsmeyer
Partner & COO of Action Logistix / B12 customer Since 2020
Read Barbara Bartelsmeyer's story
Helping sales consultants package and sell their expertise
All day you help entrepreneurs and companies improve their selling strategies, but what about you? How can you do a better job of selling yourself as a sales consultant online?
Focus on building a website that proves to prospective clients that you have the industry knowledge, relevant experience, and valuable contacts to help them increase their revenue and streamline their sales funnel.
To help you sell more with less effort, B12 is the most effective website builder for service providers, including sales consultants. Efficient AI design, supported by experienced web designers, copywriters, and SEO specialists ensures your site makes a great first impression and simplifies the conversion process.
After building thousands of websites, we're experts at helping consultants communicate their value proposition, link their services to prospective clients' pain points, and gain a competitive advantage over other firms. Start the website launch process with B12 today and go live in 30 days or less, with all of the tools you need to reach, convert, and retain clients.
Frequently asked questions from
sales consultants
We already have a website gallery that includes examples of other sites across several industries, including the best consultant websites. Other sites are great resources to get ideas and inspiration for your own website, whether you're unsure of the right template, what to put in your header navigation menu, or you want a new blog layout. For additional examples, you can find round-up articles by searching Google for "best consultant websites", or you can check the websites of competing sales consultants in your niche or geographic area.
While you don't want to blatantly rip off another site's design or content, you can pick and choose elements to implement on your consulting agency site. The tips you pick up from the best consulting websites might include:
The content their homepage includes
The particular order of navigation links
How they write case studies about previous clients' experiences
Color scheme and design theme
Calls to action in key areas to entice potential clients to click
Your marketing and sales efforts all focus on how to appeal to new clients, and your website works in service of that goal. Every piece of your site aims to make a great first impression, build trust, and nurture visitors toward becoming prospects and, ultimately, clients.
Once you're satisfied with your web design, copy, user experience, and calls to action, focus on how to drive current and prospective clients to your site, either for new business or repeat services.
To support your sales process and feed your pipeline, do everything you can to increase website traffic. You can't promote and grow your business online without bringing in more website visitors, because more visitors mean more opportunities to try to convince potential clients to buy. Optimize your website so that the majority of your visitors are people who are likely to purchase your consulting services.
Here are some tips to get you started with increasing your website traffic:
Perform keyword research and place winnable, high-volume keywords in strategic places on your website, including the title tag, H2 headings, alt text, meta description, and more
Be active on the social media channels your audience likes to engage with
Promote website content and new consulting services using your email newsletter
Host or participate in webinars
Run Google Ads
Get listed on relevant business directories
There's no magic formula that will work for every independent consultant, but there are several conversion best practices you can try to generate leads and convert them to good consulting clients.
For starters, don't underestimate the power of a case study, review, or other social proof. Once you have testimonials from happy clients, add them to your website, cold emails, and mention them in your consultations.
Other effective conversion techniques include:
Add a pop-up that prompts visitors to receive a free download or first-service discount
Remove any unnecessary form fields
Make it easy to initially contact you or schedule a consultation
Strengthen your CTA copy to address prospects' most pressing problems
Add live chat for more immediate engagement
To get started, you let B12's AI create a website draft specific to your consulting firm in only 60 seconds. From there, you can leave feedback on your draft and play around with design, toggling between elegant themes, various font pairings, and color schemes to pick what fits your brand.
Next, a professional web designer takes the lead in customizing and developing your website, so you launch in 30 days or less. After launch, your design team is available to help you maintain it as your sales consulting firm evolves. For instance, if you later decide you want to add a new Resources section or revamp an existing page with a background video or scrolling animations, your B12 team. can do it all for you. They work based on your business goals and design preferences, whether you like minimalistic web design or want your online presence to be a little bolder.
Whatever you need your website to do, your B12 team, with expertise in the design field, copywriting, and SEO, will work hard to bring your vision to life. Without having to manage your website project and learn new web design principles and SEO content strategy, you're able to identify and work on new ways to develop a more efficient sales strategy and business growth for your clients.