Case study
Communications coaching firm upgrades its web presence from sufficient to supercharged
The Sandusky Group's founder no longer sees his website as a burden, but as a strength that sets him apart from other firms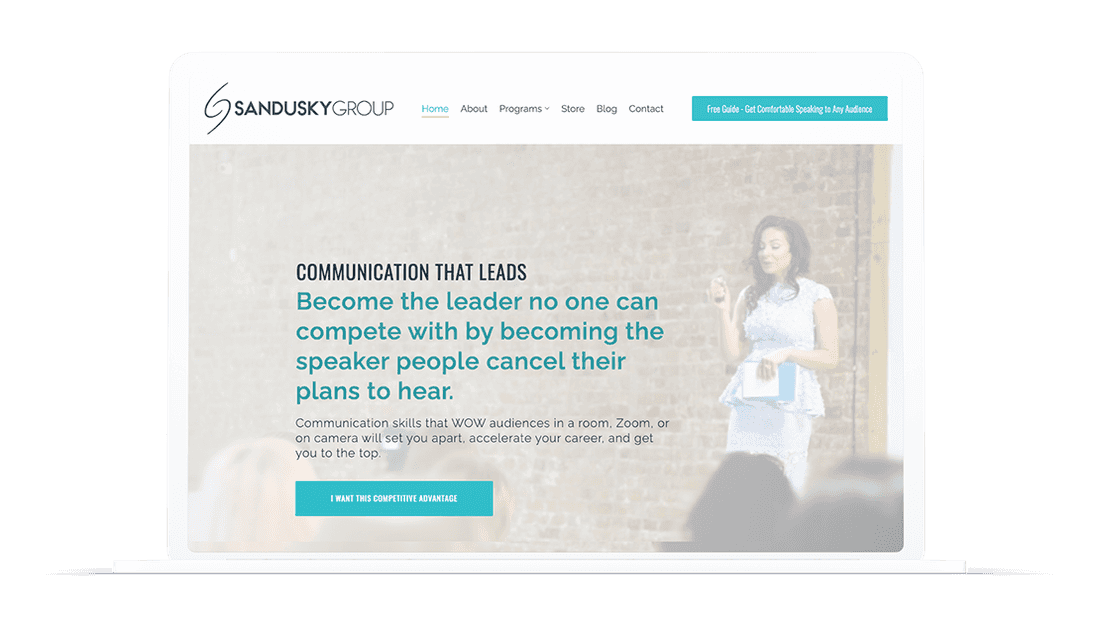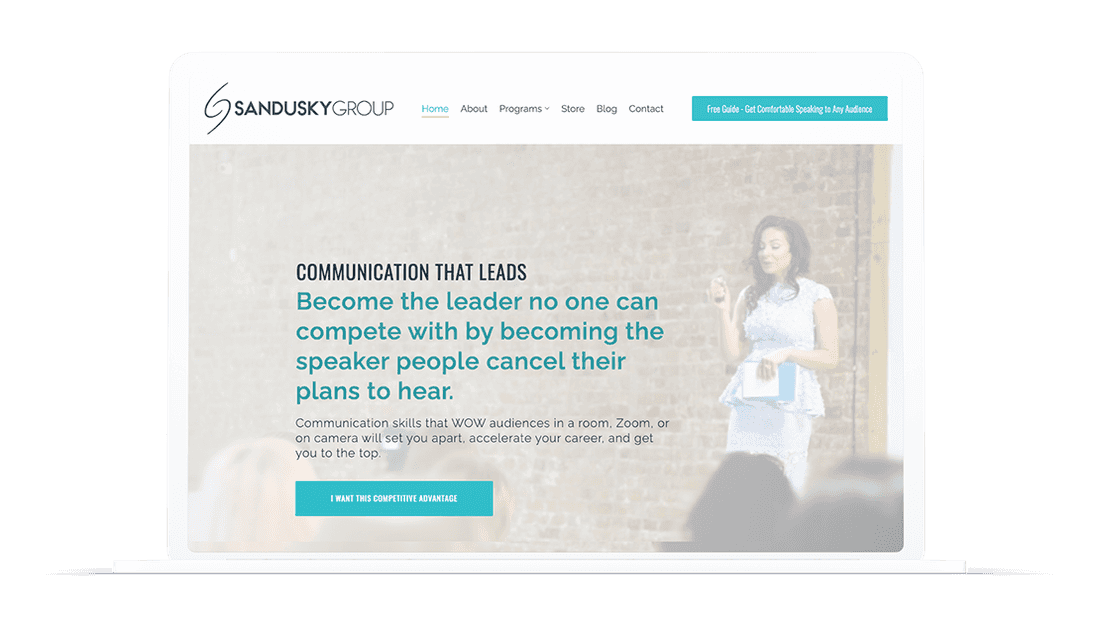 Industry:
Coaching / Consulting
Company size:
1-10 employees
Problem:
Gerry Sandusky wanted the freedom and flexibility to update his site anytime, anywhere, without relying on his website provider to do it for him.
Solution:
With B12, his website is always up to date, matches the branding of his other marketing touchpoints, and helps him save 10+ hours/week on lead capture.
About The Sandusky Group
Gerry Sandusky started his business accidentally. Nearly three decades ago, a friend asked him to media coach doctors at a local hospital. He obliged, considering it a way to earn extra money for family vacations. 
Flash forward a few years, and what started as a favor to a friend turned into a reproducible skill and successful family business: The Sandusky Group. Now, 25+ years later, his wife and two children manage the company's finances, client relations, and digital marketing.
Well-known in the Baltimore area as the longtime play-by-play voice of the Ravens, Gerry specializes in helping people hone their public speaking and presentation skills through customized seminars, group coaching, and one-on-one programs. The business continues to thrive in a world where more presentations occur on a screen than in person. 
He explains, "I show you how to take your excellence and put it in front of the room, Zoom, or camera. While technology has changed, one thing hasn't: No matter how good you are at what you do, there's a hurdle to getting in front of other people and delivering your message. My services unleash the confidence to grow in your career."
Few people need media coaching, but almost everyone needs effective presentation skills. Many people are scared of speaking live to a camera or audience, and with over 35 years of experience working in TV, Gerry's a pro at both. Unlike most consultants offering similar services, he still broadcasts live five nights a week, putting his teachings into practice and keeping his skills fresh.
The challenge
For years, Gerry had a website he described as "good," but lacking a critical component: the ability to make changes on the fly. The Sandusky Group operates half-remote, half in-person, and Gerry needed the flexibility to update his site anytime, from anywhere, even when traveling. 
His old site was created by a local web design agency and lacked any DIY capabilities. "[My agency] did a solid job, but if I wanted changes made, I had to submit them via email and things often got lost in translation. With the world moving faster and faster, I needed a way to make updates instantly."
With control over his online presence, Gerry could create and uphold a more consistent brand. He wanted his site to look like his marketing emails, print materials, and social media posts — all working together to offer a more polished first impression. 
"It's crucial that people experience the same brand, no matter how they entered the funnel. If your branding is all over the place, people will intuitively go somewhere else, even if they don't know why. But if your site is professional and consistent, it builds trust in clients and prospects before you even work with them."
While Gerry wanted the freedom to manage his own site, responsive customer service was still a priority, eliminating many well-known DIY website builders. "No matter how easy a website is to use, there's always something I want to learn or have a question about."
As he browsed website providers, none stood out. He considered staying with his current company because every option appeared to offer an OK version of what he already had. Most website platforms approached the design process exactly the same: they create the website, and only they can make the changes. 
In the midst of his search, a Facebook ad appeared that grabbed Gerry's attention.
The solution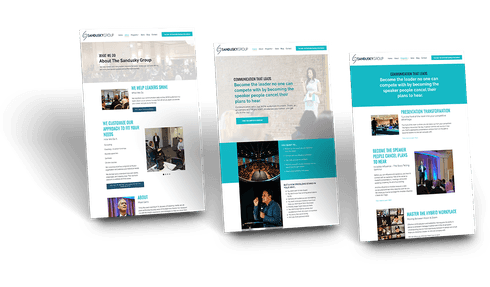 "I came across B12 on Facebook and was excited about the AI aspect. Then I checked out the product, thought the pricing looked good, and I showed my son. We both loved what we saw, signed up immediately, and were able to draft our website and play around with different layouts in only a few seconds."
Compared to Gerry's previous experience with an agency, which took weeks to develop ideas, send mockups, and go back and forth with feedback and updates, B12 was nimble. He liked how his initial draft looked and jumped at the chance to work with B12's professional designers to customize it and make it even better. 
Gerry was also able to be more hands-on, logging in to B12 to make edits and add copy himself — no tedious emails, miscommunication, or weeks of delays. "B12 shared a really clean launch checklist, which gave us an easy-to-follow pathway that wasn't overwhelming."
Within days, he was already well on his way to achieving a more consistent brand, even matching his website fonts with what he used in printed materials. Less than three weeks after signing up for B12, Gerry published a new website he, and more importantly, new clients, love.
Grow your business with less effort
Sign up to receive personalized advice to your inbox on how to look professional online, save time, and sell your services.
The results
Since launching his B12 website in August 2020, Gerry's client base has doubled and he saves 10 hours a week in lead capture alone. He experiments with different lead magnets on the site, usually a free guide that visitors can download in exchange for sharing their email. Offering something valuable for free enables Gerry to build connections and nurture leads toward a bigger commitment, like signing up for one of his seminars. 
"I used to struggle to get new lead magnets integrated into my site. It was a hassle, and I'd wind up not doing things that were good for my business because there were too many hurdles to overcome. Now with B12, I can easily update my website as soon as I have an idea."
No longer settling for just a "good" site, The Sandusky Group's online presence is a vibrant, interactive place for clients and prospects. Website traffic has doubled compared to Gerry's old site because it's search-engine optimized and full of helpful content. With gated lead magnets, he can capture visitors' contact information and regularly touch base with them using B12's email marketing tool.
"B12 email marketing is a huge selling feature because every email I send matches the branding of my website. I've tried plenty of other email marketing tools, like MailChimp, and you can never get it to look the same."
Not only is Gerry making more money with a B12 site, he's also saving on website costs. Design agencies are known to be pricey, and that was his experience too. "B12 is half the price, and I save twice as much time and see better value."
Gerry's business is booming, thanks to his website and how he's adapted to changes in the industry. Many service professionals struggle to serve more clients and grow, but offering virtual services helps The Sandusky Group expand its reach. Gerry adds, "I don't have to get a plane to offer services, which has made it much easier to scale." 
This year, The Sandusky Group is introducing its most exciting program yet: a multi-day, in-person seminar followed by weeks of virtual coaching, which Gerry excitedly describes as a service that will "change the arc of people's careers." 
For Gerry, what started as an accident is now very intentional. He has a comfort level knowing that he's in total control of his company's online presence, but has the support of the B12 team when he needs it.
"As my company changes, so does my website. B12 has built a solution that, if at 1 pm I want to add a new lead magnet to my site, I can do it myself. Post-pandemic, the speed of business is a lot quicker. You're behind the curve if you wait a week to update your website. With B12, you can do it yourself in two minutes or have the team do it for you fast."
Grow your business online with less effort
B12 was the flexible, efficient website solution that Gerry wasn't sure existed.
If you also need a professional online presence that avoids the pitfalls of frustrating, generic DIY builders and expensive, slow design agencies, schedule a consultation to learn how B12 can help you look credible, engage your audience, and grow your business online.
Read more customer stories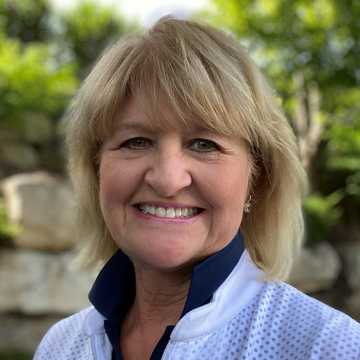 Staffing firm accelerates growth with a website that delivers more efficient client experiences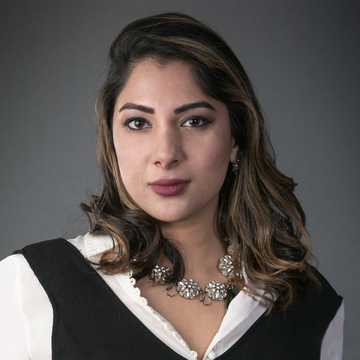 Atlas Law embraces technology and new approaches in its web presence that conventional law firms resist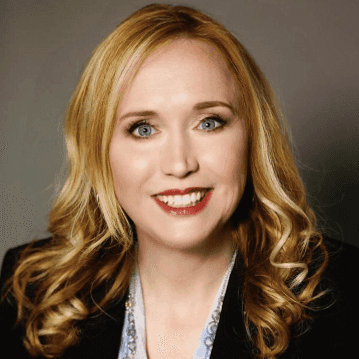 HR consultant finds a collaborative partner to take her website to the next level