Case study
HR consultant finds a collaborative partner to take her website to the next level
Knoxville-based HR and talent development leader Heather Carnes' B12 website emphasizes her professionalism and passion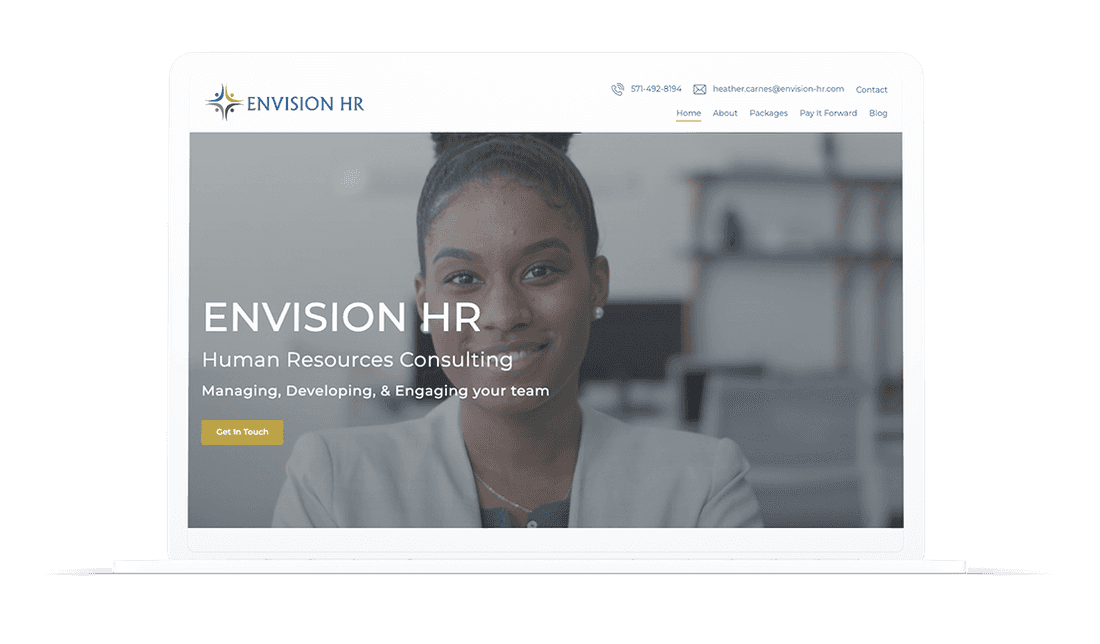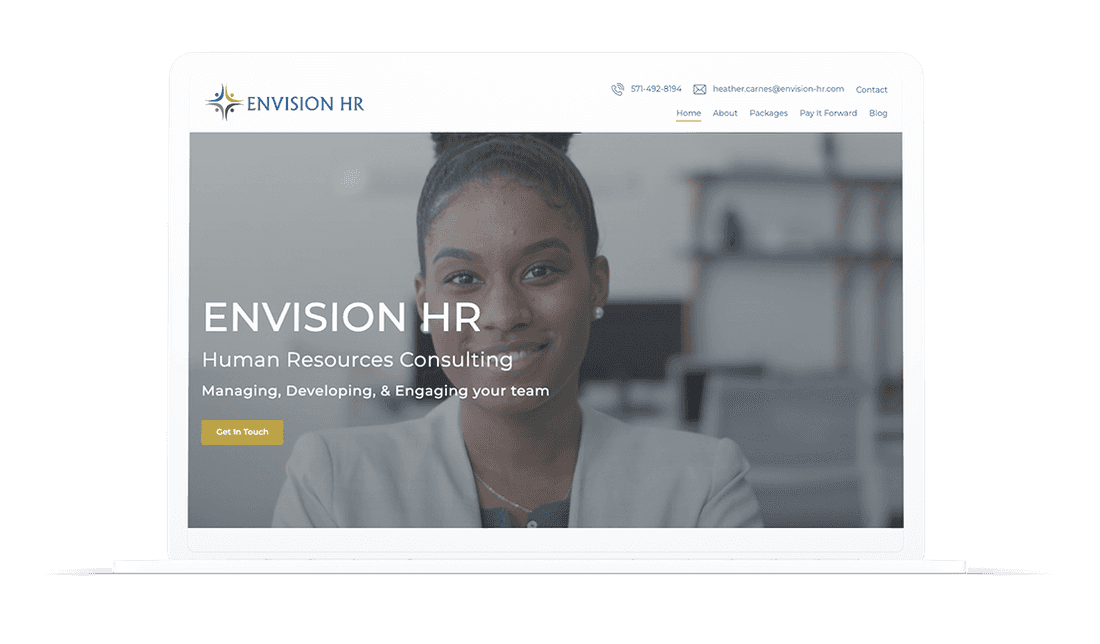 Company size:
1-10 employees
Problem:
Heather wanted more support and customization than a typical DIY web builder offers, and was looking to apply SEO and mobile best practices to her site.
Solution:
B12 helped her create a unique web presence that demonstrates what she cares about most and offers an engaging client experience.
About Envision HR
Heather Carnes has spent more than 20 years in HR and talent development, holding a variety of roles at small businesses and Fortune 500 companies. While working for a consulting firm, she had the realization many eventual entrepreneurs do: I think I can do this on my own.
She shares, "I was willing to challenge myself. I thought, 'It can't hurt to try it for 12 months.' If I'm profitable and making a difference, I'll keep going. I care about people. I care that the businesses and employees I work with succeed."   
Heather founded Envision HR in 2018, a Virginia-based human resources consulting firm primarily serving startups and small companies. She gives businesses the building blocks to acquire, engage, and retain the right talent. She also helps them navigate and comply with rapidly shifting employment laws, introduce more inclusive practices, and overcome timely issues like the skilled labor shortage and quiet quitting.
After a year in business and now a Knoxville, TN resident, Heather had achieved her initial objective of rewarding, profitable work — based mostly on referrals.
She goes beyond simply handing over ready-made policies. She forms educational partnerships with her clients, working collaboratively with management to help them achieve operational goals and build a more supportive culture that invests in its employees.  
"Compensation isn't what makes people stay at their jobs. Culture wins the day. I'm unique because I help businesses create an engaging culture and processes to develop talent." 
As a longtime military spouse, Heather's dedicated to helping veterans transfer their military skills to the civilian workforce. Her specialization in veteran hiring, training, instructional design, and mentoring sets her apart from other HR firms. She's also passionate about giving back to the next generation and continues to teach HR Management at two universities.
The challenge
Heather tried a few different website providers, including Wix and GoDaddy. Both platforms were affordable and relatively easy to use, but she wanted her site to look more polished. As her company's sole owner and employee, she needed more on-platform support to make that happen.
"I wanted [my website] to be a partnership as much as I offer a partnership to my clients. I was looking for something modern and educational."
Heather knew it was important to integrate SEO into her web presence but didn't have the time or interest in learning to do it all herself. She wanted her site to appear in Google results when someone searched for "HR consultant" in the area, but she wasn't sure exactly how to optimize it.
"I wanted some help, but I still wanted to learn and for my voice to be heard. After all, the site has to represent me and my brand."
As a one-person firm with limited bandwidth, Heather was intentional about keeping the scope of her new website project modest. She wanted to look credible online and make a great first impression on new clients, but as she explained, "I didn't feel the need to launch a big website. I had enough business and my plate was full. I just wanted to get it done and launch a site that demonstrated my knowledge."
The solution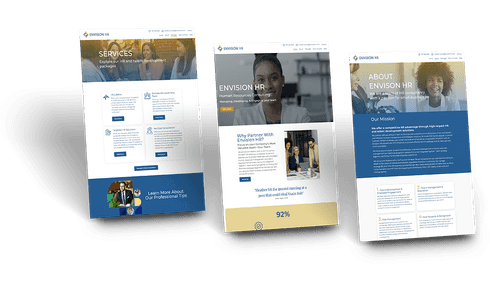 Heather found B12 online while researching alternatives to the DIY platforms she'd tried before. She liked the example websites she saw and scheduled a call to learn more. Hearing about B12's simple launch process, a team of experts who could help her, and reasonable pricing cemented her decision: B12 was it.
Busy running the business and continuing to teach, Heather was impressed by the support and patience she encountered working with B12, especially her launch specialist, Michael. 
"Michael and B12 did a great job understanding who I am, what's important to me, and how to best represent my brand. As we were working on it, I knew it would look great."
Heather's main goals for the new site were to: 
Showcase her services and packages
Feature a variety of representation
Look great and function properly on mobile
Give visitors an easy way to contact her 
Include videos to engage any visual learners
She collaborated on her website copy with B12's in-house copywriters. She knew what she wanted her site to convey but didn't want to intimidate visitors with too much text.  
"I wrote a lot, then gave it to B12 to edit. That's a great benefit, being able to write for my site but having experts help me adhere to best practices so there's not too much text and my site is still readable on mobile."
Grow your business online with less effort
Sign up to receive personalized advice to your inbox on how to look professional online, save time, and sell your services.
The results
Since launching in 2022, Heather has been thrilled with the quality of her B12 website. It's easy to use, looks phenomenal on all devices, and provides a seamless client experience. The Envision HR site is designed to get visitors to learn more and start engaging with diversity, equity, and inclusion principles.
Instead of the cookie-cutter websites synonymous with DIY platforms, Heather's feels completely unique. She loves the customization B12 provides without an exorbitant price tag.
"B12 has raised the entire bar of website professionalism. You wouldn't know I am a small business when you visit my website. It looks like a million dollars."
With intake forms and contact management built directly into her site, Heather can quickly get information from clients and leads without going back and forth via email. When someone submits the form on her website, she has the necessary information to start understanding their needs and the right package for them. It helps her save time and capture more leads passively but purposefully.
When it comes to modifying her own site, Heather feels excited instead of frustrated, and has quickly learned more about SEO and blogging. As a consultant, it's important to position herself as a thought leader, which her blog allows her to do while simultaneously building on her SEO strategy. 
"B12's backend platform is so easy to use. I started as someone who had no experience blogging on a website, and in 15 minutes, I learned how to with B12."
Heather consistently gets feedback from clients, students, and friends on how fresh her site looks and how well it represents her voice and what she cares about. She has full confidence that the website will help her to reach new clients.
The Envision HR website includes a Pay It Forward page with resources for veterans and military spouses, and a link to donate to the Military Assistance Project nonprofit. 
"B12 creates your vision. They're not copying and pasting. This website represents me. B12 was able to get to know me as a business owner and build an online presence that's completely me." 
With five generations in the workplace at once and more employees calling on their employers to prioritize diversity and inclusion, Heather's expertise is incredibly in demand. She's optimistic about the future of Envision HR and excited to leverage her website to grow her business by adding downloadable resources, like policy and handbook templates.
"With my previous website, I had no capability to monetize resources on my website. Now with B12, I can use my site to grow my revenue. That alone is value added."
Grow your business online with less effort
B12 helped Heather find the partnership, support, and expertise she wanted out of a website builder. If you also need a professional online presence that avoids the pitfalls of frustrating, generic DIY builders and expensive, slow design agencies, schedule a consultation to learn how B12 can help you look credible, engage your audience, and grow your business online.
Read more customer stories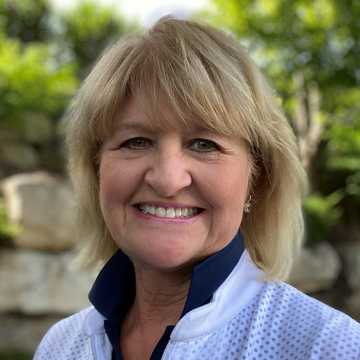 Staffing firm accelerates growth with a website that delivers more efficient client experiences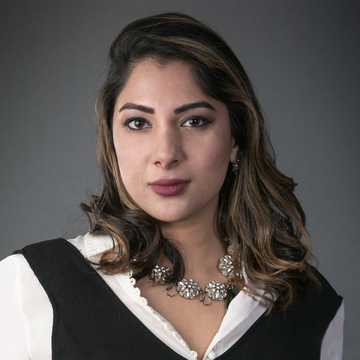 Atlas Law embraces technology and new approaches in its web presence that conventional law firms resist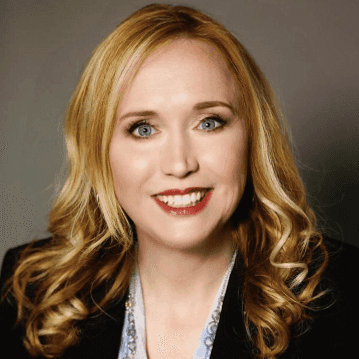 HR consultant finds a collaborative partner to take her website to the next level