Introducing B12
We are thrilled to share today that B12 (formerly known as Unlimited Labs) has raised a $12.4M Series A. We'll start by telling you about what we are up to at B12 and then talk about the wonderful folks who are joining our team as investors.
25 July, 2016
·
3 min read
by Nitesh Banta, Co-Founder and CEO
Hi, B12!
At B12, our mission is to help people accomplish more as they work. We are fascinated by the rise of artificial intelligences (AIs) and automation technologies that are becoming increasingly capable of performing narrow human tasks. The next couple of decades will bring unprecedented changes and challenges in the way we work. We are interested in how we can use this moment to build a brighter future of work.
B12 is part of a broader movement toward what we call intelligent software. Intelligent software seamlessly integrates AIs and human expertise to build products with simple user interfaces and incredible capabilities. With intelligent software, we can democratize a product experience that has been out of reach to many, while enabling a new global workforce.
---
Our Series A
Adam and I also owe special thanks to the support we received from friends in the technology community. So many peers and mentors were willing to invest instantly in us when frankly there was nothing to invest in. This support from individual angels is often overlooked, but I can't emphasize enough how incredibly comforting this early backing was as we took the impractical jump into a new venture. We hope to be able to pay it forward to individuals we meet in the coming years who are thinking about a similar journey.
---
What's next?
A funding round is always a wonderful milestone to celebrate, but it is also a reminder of how much work is yet to be done. We have a multi-decade mission to power Orchestra with the ever growing set of AI technologies that will be developed. As the future of work is written in the coming years, we hope we can do our part to ensure that the next chapter of how we work is better than the last. Onward and upward!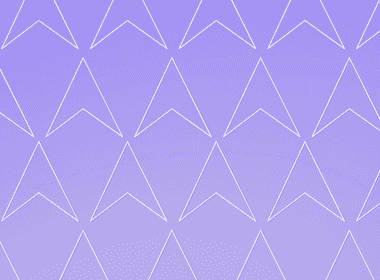 How we iterate on the new things we create
Read now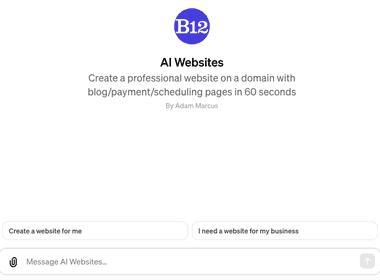 The first AI website GPT on OpenAI only needs two details from you to build a personalized site
Read now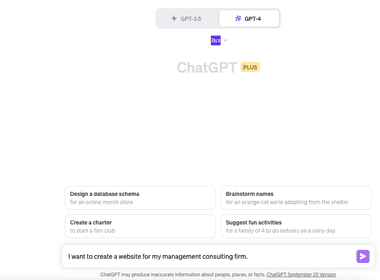 B12's suite of ChatGPT plugins continues to grow, offering you more ways to easily leverage generative AI.
Read now