Introducing B12 Recommendations! — Personalized Updates For Your Website
Launching a website is hard, but keeping it up to date can be even harder. As your business grows, web standards change, or you get data on your users, your website should evolve to help you get more customers. While businesses live and breathe, most websites are simply snapshots of the day they launched. At B12 we believe the best websites are built iteratively and should always be improving. Building iteratively, however, is easier said than done and improving your website can be a big burden for many businesses that are strapped for time and don't have access to the needed expertise. We wanted to build a product that helped every business make sure their website always lived up to its full potential. Today, we're happy to launch B12 Recommendations, the easiest way to make sure your website grows with your business.
16 March, 2018
·
3 min read
By Daniel Haas, Meredith Blumenstock, and Nitesh Banta
---
Introducing B12 Recommendations
Every month, a team of B12 web experts will look at your website and make three personalized recommendations to improve your website. We'll reach out to you via email with these recommendations, and you can also find them anytime in the B12 website editor. Consistent with our Do It For You philosophy, once a customer accepts a recommendation, a team of B12 experts will make the changes for you.
Recommendations are delivered on the first Monday of each month. They range from free text fixes to valuable redesigns, content additions, and search engine optimizations. Recommendations are personalized to you, crafted by designers, SEO specialists, conversion specialists, and machines, cued by contextual clues that make them timely to the specific needs of your business. It's like having a team of web experts on retainer, looking for ways to make your website better each month.
---
Making recommendations scale
With Recommendations, we wanted to make the concierge-level service large companies receive on their website available to every business. Launching the product at a scale that would work for thousands of businesses out of the gate was the challenge. We have been prototyping the service for a few months and wanted to share a little bit about how we built it.
Building a recommendation library
We started out by looking at many of our launched websites to see the types of improvements we could recommend to make them better. Though every website was unique, we noticed that many of our recommendations followed a similar pattern. Knowing the space of recommendations is large but bounded, we set out to create an exhaustive library of recommendations that one can apply to any website. Over the last few months, we've crowdsourced thousands of unique recommendations and organized them by topic, goal, and price.
Personalizing at scale
With a library of thousands of recommendations, we want to ensure everything we suggest to a customer is communicated in a compelling, personal, and timely manner. Armed with contextual cues such as previous customer interactions and conversations, as well as customers' interactions with their own website, our web experts are presented with a recommendation interface for selecting and customizing the perfect recommendations for the business. With this interface, experts can make better recommendations to customers in a fraction of the time.
Every time we send a recommendation to a customer, we also capture its adoption and success rate across customers. We plan to build an automated recommender system that suggests recommendations for experts to pick from and improves its suggestions over time as it learns from both our experts and our customers (just like Netflix uses a recommender system to suggest which shows you should watch).
Delivering with humans and machines
Making personalized website recommendations at scale was an exciting challenge, but helping our customers implement the changes was also tricky. Once a user chooses a recommendation, our human-assisted AI platform Orchestra pulls together a team of experts and AIs to make the change for you on your website. As we deliver more and more recommendations, we are interested in finding ways to automate the more mechanical parts of each delivery to support our experts and pass along the efficiency savings to our customers.
---
Summing up
We are thrilled to launch B12 Recommendations to our customers. Every customer who launches a website with B12 will automatically receive a personalized set of recommendations each month. With this new release, B12 provides not only the easiest way to launch a website, but also the best way to make sure your web presence is always up to date.
Much like our customer's websites, B12's offerings grow and improve over time. In the coming months, we look forward to growing our recommendation library, improving our recommender systems, and automating more and more of the work involved in delivering Recommendations to our customers. It's time to say goodbye to your outdated website!
P.S. We are on Product Hunt today! Check it out: https://www.producthunt.com/posts/b12-recommendations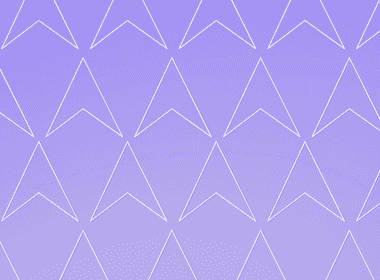 How we iterate on the new things we create
Read now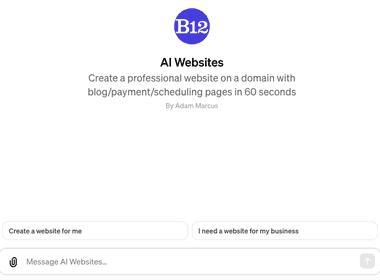 The first AI website GPT on OpenAI only needs two details from you to build a personalized site
Read now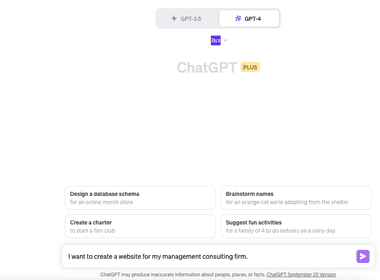 B12's suite of ChatGPT plugins continues to grow, offering you more ways to easily leverage generative AI.
Read now