Hello World
The world of work is changing. Machines are getting smarter and jobs are often defined in minutes, not years. Technology is changing how we work and, as a result, how we live. Artificial intelligence and new forms of work are starting to accelerate this transformation for the decades ahead. The last time we saw a shift this large was during the industrial revolution. At Unlimited Labs, we're designing technology to build a brighter future of work.
28 September, 2015
·
2 min read
It's about time the world of work changes. In developed countries like the United States,
the median income has been stagnant for years
. We are trapped in jobs that limit our freedom and often stifle our creativity. The average person will spend over 90,000 hours working in a lifetime. Sadly,
80% of people say they are dissatisfied with their work
. This isn't the future we want. We're humbled by the enormity of these challenges. We know that it will take more than a single product, technology, or company to improve existing patterns of work. But we're excited to be part of the discussion both in contributing ideas and software artifacts that we hope can be part of the solution.
Over the last few months, we have been experimenting with how we can shape the future of work while embracing new work styles and automation. In our view, we don't end up in a robot-ruled dystopian future. Instead, machine intelligence accentuates the beautiful work we can uniquely do as humans. Software can instantly build ephemeral teams of experts around a common purpose that are larger and more dynamic than the world's biggest corporations. Models for vocational training can be continuous and tightly integrated with actual work, like a modern digital apprenticeship. People can be compensated fairly for their expertise regardless of who or where they are. When people and software work together, applications can do new things and begin to feel more human.
We are joined on this journey by a wonderful team of designers, builders, and dreamers. We will be announcing a first product in the coming months that will be emblematic of how we believe humans and machines can work together toward a brighter future. Until then, we are excited to share our first open-source contribution, called
Orchestra
, with the world. If you are equally excited by how the world of work is changing, shoot us an email. We would love to hear from you!
❤,
Unlimited Labs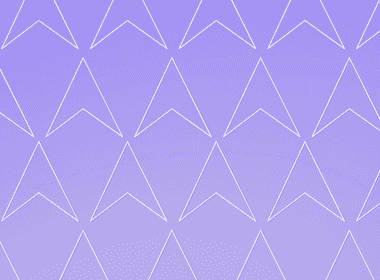 How we iterate on the new things we create
Read now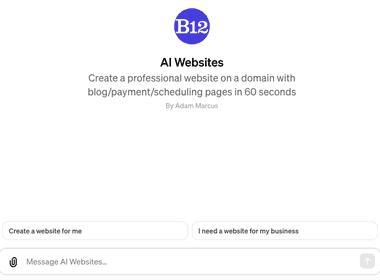 The first AI website GPT on OpenAI only needs two details from you to build a personalized site
Read now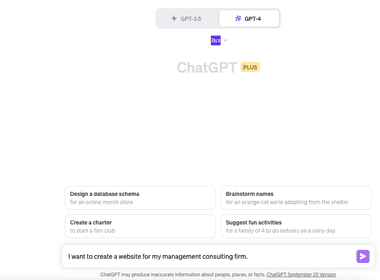 B12's suite of ChatGPT plugins continues to grow, offering you more ways to easily leverage generative AI.
Read now