Happy 4th birthday, B12! Here are 4 things that make us proud.
B12 is four years old today!
20 April, 2019
·
12 min read
These past four years have been quite a ride. B12 was born in Boston and we've since put down roots in New York and Bishkek, Kyrgyzstan, with a remote presence in Wisconsin and Toronto. We're super proud of the hard work we've put in, advancements we've made, and how much fun we've had doing it. Our hard work is paying off — we've grown 6x over the last year!
To celebrate this occasion and reflect on our progress, here are four of our favorite developments from B12's first four years, in no particular order:
1. Experts
B12's community of experts add a human touch to our AI-generated websites and raise the bar on what we create for customers. In March, we held a town hall for our experts to shout out their many contributions and chat about updates to our product.
We recently launched Orchestra 1.0, which does wonders to support our experts and give them more time to focus on the creative aspects of web design. Orchestra is our open-source Robotic Process Automation (RPA) system that automates the repetitive tasks that go into building a website. While Orchestra has been the foundation of our software since 2015, 1.0 is the first full version of the system and includes powerful new features that help us build sophisticated websites fast.
B12 wouldn't be the same without our experts, and we're dedicated to the ongoing improvement of Orchestra (the only open-source RPA on the market!) so they can focus on work they're passionate about, as well as learn new skills and mentor others.
2. Team
Perhaps what we're most proud of are the kind, hardworking people that compose team B12. We've thoughtfully scaled our team over the last year, and there are now nearly 50 B12ers! New hires in New York and Bishkek span engineering, sales, marketing, customer success, design, and content. The New York team outgrew our WeWork in early 2018 and moved into our own space near Union Square.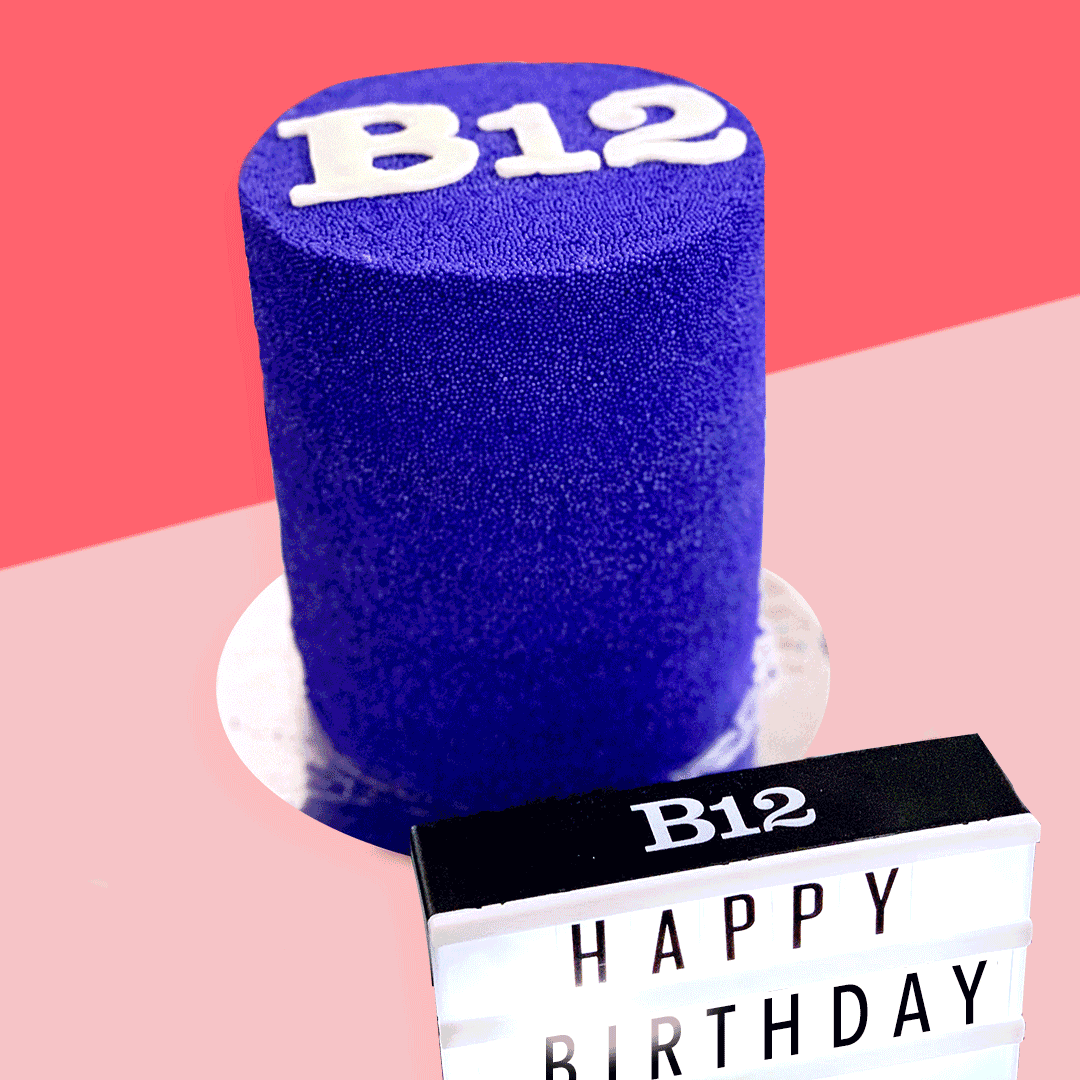 Our team in Bishkek is growing in both size and ambition! The employees in Central Asia have made core contributions to our website editor, Orchestra, and so much more. A handful of U.S.-based B12ers have visited the Bishkek office to meet the team in person, with more New York employees planning a trip there in June.
Product
If you keep up with this blog, you know that we've recently launched several new products, including B12 SEO, the updated website editor, and B12 bookings (the #1 Product of the Day on Product Hunt!).
Search engine optimization was our customers' number-one request before we launched B12 SEO last year. We spent months prototyping it and automating the setup process. When it came time to launch, we were thrilled to deliver an SEO option that's easy and affordable but still comprehensive and personalized to each customer's website.
B12 SEO is powered by machines and refined by experts, and it works to boost a website's search ranking and visitor traffic. It's now our most popular product!
The initial version of our website editor was a solid tool for experts to quickly launch websites for our customers. But more and more, customers voiced an interest in using the website editor on their own.
Based on this feedback, we updated the B12 website editor to make it both powerful enough for experts to create highly custom websites and simple enough for customers to edit various parts on their site in one click. There are now three ways to update a B12 website: algorithms automate design tasks for you, a design expert takes the lead, or you do it yourself. In short, the B12 website editor is now more accessible and robust than ever before!
4. Algorithms
Since day one, we've stood by our belief that algorithms elevate the work of experts rather than displace it. Ongoing algorithmic design updates simplify our experts' workloads and improve the draft that we create for you in 60 seconds. Not only have we refined the website setup process, but we've also increasingly automated the process of updating and optimizing sites over time.
B12 gives customers a stronger start to their new website by automating and personalizing more of its construction. Our algorithms know what to add to your website based on the content you already have, your business type, and the preferences you've shared. We've significantly expanded our website starter copy and styles so that we offer relevant content and design for all customers.
Algorithms helped us streamline our approach to B12 SEO, too. What used to be a 3-4 hour process requiring human time has been cut down to 20 minutes and is led by machines, then refined by experts.
Finally, through the bots of Orchestra, we're increasingly automating away the most annoying parts of project staffing and project management. 2019 has already been a big year for B12 and there's so much more to come! We're grateful for the opportunity to build a brighter future of work and to help our customers grow their businesses.
Stay tuned to see what's next!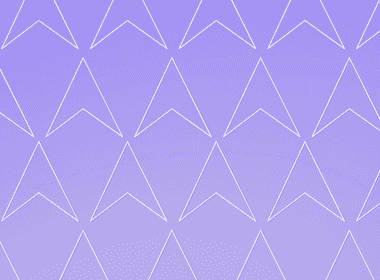 How we iterate on the new things we create
Read now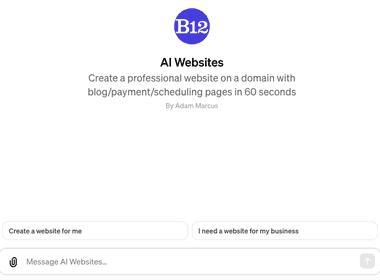 The first AI website GPT on OpenAI only needs two details from you to build a personalized site
Read now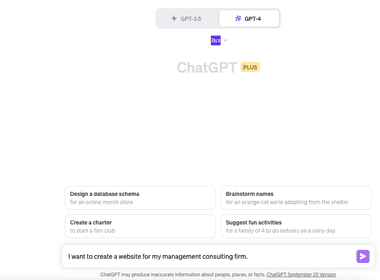 B12's suite of ChatGPT plugins continues to grow, offering you more ways to easily leverage generative AI.
Read now