Build custom AI tools in minutes with No-code AI
B12's latest product enables you to go from using AI tools to building your own in minutes with no expertise
21 June, 2023
·
3 min read
We're excited to announce No-code AI, our new ChatGPT-powered product that helps you save time and attract leads to your business. Anyone, even tech beginners, can quickly create AI tools that integrate with their website.
To use No-code AI, start by selecting a template for daily tasks (e.g., brainstorming calls to action or drafting outreach emails) or creating your own, which is as simple as setting up a form for your website and only takes a few minutes.
If you're not sure what to build for your business, we've provided 100+ templates as inspiration, including industry-curated ones, such as:
Drafting a tax reminder email to accounting clients
Comparing two legal contracts
Generating subject line ideas for a life coaching newsletter
Outlining an executive coaching workshop
Proposing an architecture project plan
Developing a sales presentation
Suggesting a retirement plan for financial planning clients
As generative AI develops and ChatGPT becomes ubiquitous, our team is passionate about enabling our customers to affordably build what their business needs without writing a single line of code. With No-code AI, companies that didn't previously have the right resources or technical expertise can leverage AI to build custom tooling that integrates with the rest of their online presence. You don't need help from an engineer, it doesn't cost thousands of dollars, and it seamlessly brings the brains of ChatGPT to your website through a simple, code-free setup process.
No-code AI gives you everything you need to build powerful internal tools and automate more workflows, so you efficiently attract and serve clients, scale your business, and save time on everyday tasks.
Visit the product page to find templates and FAQs, read the support article for instructions to set up No-code AI, or watch the video below to see No-code AI in action.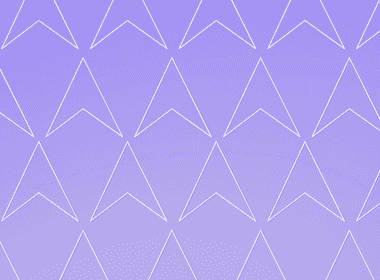 How we iterate on the new things we create
Read now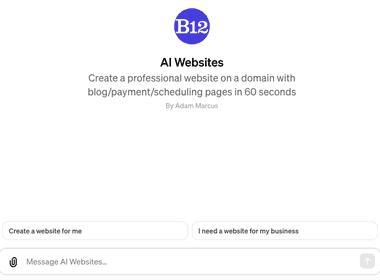 The first AI website GPT on OpenAI only needs two details from you to build a personalized site
Read now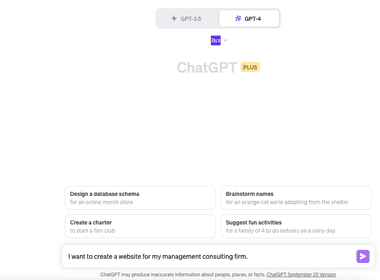 B12's suite of ChatGPT plugins continues to grow, offering you more ways to easily leverage generative AI.
Read now