Case study
How a Southern California mortgage firm grew its client base by 50% without paying a cent for advertising
The Bell Group's B12 website helps impress visitors, generate leads, and close deals in half the time of other lenders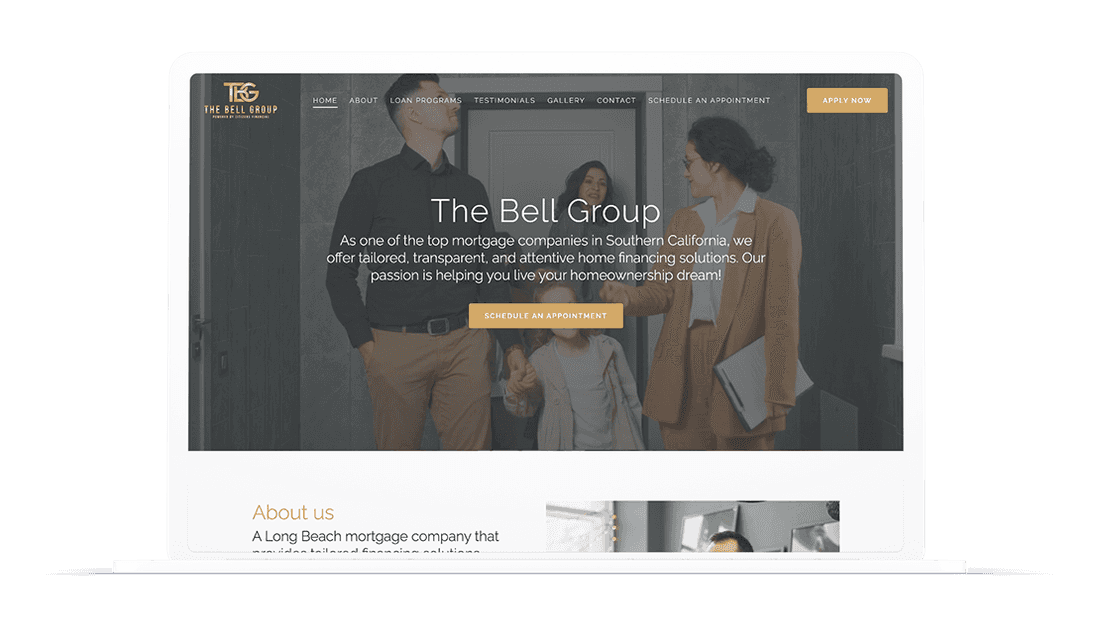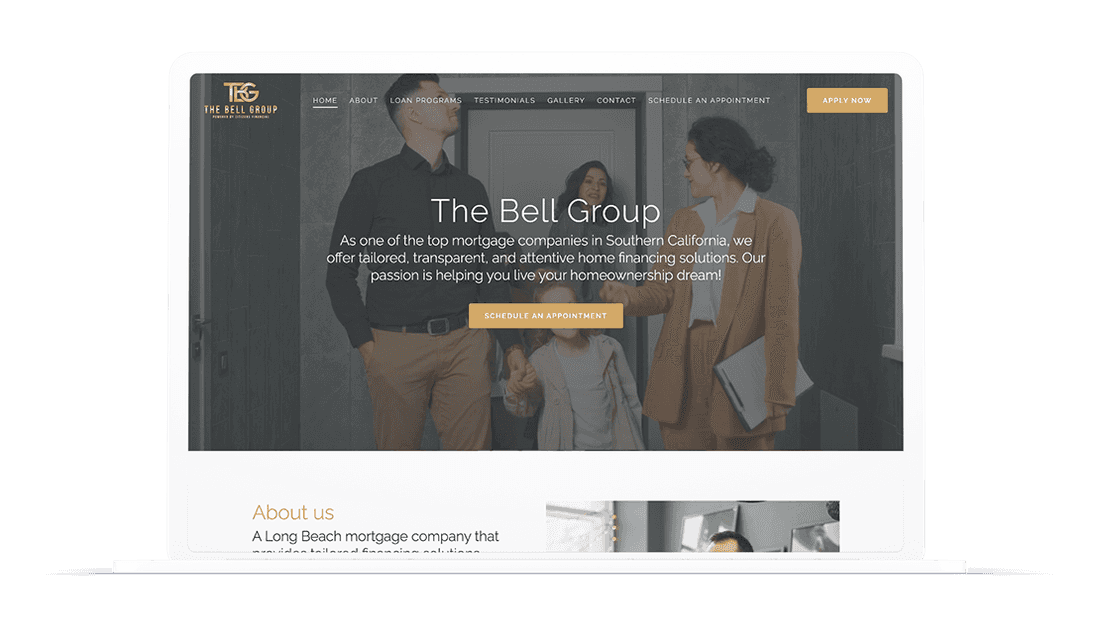 Problem:
Anthony Bell's niche website builder lacked the customization to set him apart from other mortgage companies and wasn't actively driving new business.
Solution:
He sees better ROI from his custom B12 site because it helps him save time, effortlessly reach new clients, and close more deals.
About The Bell Group
In his own words, Anthony Bell started from the bottom of the mortgage industry. But after working tirelessly for 20+ years, he made it to the top — the top 1% of Mortgage Loan Originators in the U.S.
Anthony's career began as a telemarketer for a mortgage company, where he learned industry basics, including how to communicate effectively with clients. He worked his way up, holding just about every position possible in mortgage services, including loan processing, appraisals, and disclosures. 
His experience, work ethic, and passion for making homeownership accessible to everyone culminated in starting The Bell Group in 2018, which provides ​​home financing solutions in Long Beach, CA.
"My main goal is to be a resource for all people, not just some. Whether their budget is $200K or $10M. I want to offer the option for everyone to buy a home."
Some lenders only see a dollar amount, but Anthony sees the person behind each deal. He credits his upbringing for this. "I spent a lot of time with my grandparents and formed a very close bond. I feel that having a relationship like this really shapes you to be more of a giver."
Others in the mortgage industry turn their nose up at smaller loans and down payments, but he embraces it. "I just want to be an important resource for my clients to help them purchase or refinance their homes. That's one of my core values."
Starting a company with his partner and growing it over the past four years hasn't been easy, but as no stranger to hard work, Anthony's up to the challenge. "I've been working diligently for a long time. I understand every facet of the industry. There are mini-industries within the mortgage industry, and my experience in each of these areas helps me to know how to structure each deal. As a leader, I don't just tell my team, go do this. It's a collective effort where I am not afraid to be hands-on."
The challenge
Helping every person live their homeownership dream, regardless of if they have a down payment, naturally sets The Bell Group apart from other firms. But unfortunately, Anthony's online presence blended in. 
He launched his initial site using LenderHomePage, a web builder that specializes in the mortgage industry, and it worked for a while. But as the market became more competitive, he realized that his site didn't stand out from other lenders.
"They couldn't make the website to our specifications. It was basically a template you couldn't customize much," he explained.
"I saw websites for other people in my industry, and we had the exact same template and layout, just a different logo. I wanted one that was specific to us."
He worried that a prospective client comparing The Bell Group to a competitor might also notice the similarities. "As a mortgage industry leader, you have to do everything you can to set yourself apart." After seeing his exact website design one too many times, Anthony started thinking about an alternative. 
He imagined a platform that would let him launch his website relatively fast and continue to build on it over time, keeping it fresh and up to date with new loan programs. He wasn't interested in being too hands-on but wanted the option to easily make updates with no delay. "I'd email my old website company, and it took them days to respond and make changes."
The solution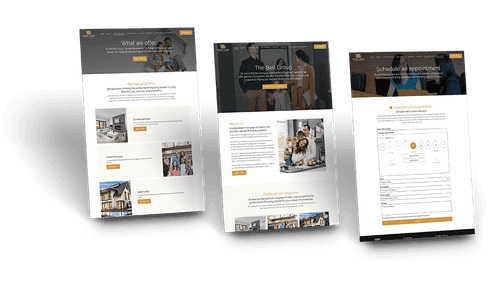 As Anthony was considering looking for a new website provider, he received a call from B12 in March 2022. The timing was right and the conversation impressed him.
"I had been thinking about getting someone to create our site from scratch to make it super customized, but that takes a little more time. I called a couple of people, but once I heard from B12, I thought, this is it."  
He spoke with a B12 consultant, who showed him examples of B12-designed sites and a draft of his new website built by AI. Anthony loved it.
"As soon as I saw my draft, I knew that B12 was the right company to use. The website company that I previously used didn't let you change anything, so seeing all of B12's customization options was impressive." 
He realized B12's quick launch process and automated workflows could help him save time and reach more clients. Anthony speaks with hundreds of people a month, so his time is money, especially in such a competitive industry. He needed a solution that would let him engage quickly. "You have to be easily accessible to answer all types of questions when someone's trying to buy a home." 
As Anthony worked with the B12 team on his new website, there were a few features he wanted that would enhance his client journey and enable him to close deals faster:  
Live chat, so someone can get a response from him in seconds
Online scheduling, to offer flexible ways to connect and take the next step
Embedded reviews, so visitors can immediately learn more about clients' experiences working with The Bell Group
B12 made it simple to add all of these features, and incorporated other ideas he had for copy and design, including a video prominently featured on his homepage. Anthony was impressed by how quick and easy it was to turn his draft into a custom website that didn't at all look templated. 
"The process was great. We launched right away, within a week."
Grow your business with less effort
Sign up to receive personalized advice to your inbox on how to look professional online, save time, and sell your services.
The results
Launching with B12 has finally given The Bell Group a unique website that demonstrates its compassion and authenticity. Even peers in the industry tell Anthony, wow, your site is really nice. He's thrilled with it too.
"I love the site. I feel like it's a great representation of our company. I love being able to direct someone to our website and it looks unique to us. It stands out more than other companies that are similar."
From the level of customization to the communication, B12 delivers on everything that frustrated him about his previous platform. "B12 is super fast at communication. I don't have to wait days to get a response or for something to get done."
Anthony's initial goal for the site was simple: when someone finds it, they see a professional company they want to work with. He's achieved that, and now has new goals based on how well the site's performing. Lead generation and using his online presence to scale his business are realities he didn't know were possible.
"My intention wasn't to get leads from my site, because I didn't even know that could happen. It didn't with my old website. Now that it's happening, my goals have changed. I'm focused on how to get more traffic and new leads. Just yesterday, we closed with a client that organically came through the site." 
Anthony's website is full of features that make his day-to-day easier and help him close deals twice as fast as other mortgage companies. The Bell Group averages an impressive 15-day closing timeline, compared to 30-40 days at most firms. Anthony's B12 site supports his superhuman productivity to make this quick process possible through:
SEO that brings in new leads
Client reviews that keep visitors on-site and convince them to take the next step
Professional content about loan programs, which tells new clients the basics and helps speed up the application process
Online scheduling to engage visitors and fill Anthony's calendar 
He estimates his client base has grown 40-50% since launching because the site is optimized, looks beautiful, and makes visitors feel comfortable moving forward with him. B12 has delivered growth he didn't know was possible. 
"I didn't expect to reach clients organically through the site, so getting clients from my B12 website is amazing. It's great how my business is growing, and we don't have to pay for ads!" 
Next up for Anthony and The Bell Group is introducing additional down payment assistance programs to help more people, who otherwise wouldn't be able to, get into real estate and start generating wealth for their families. As he works hard to make others' dreams come true, Anthony also continues to thrive.
"I already have over $40M in loan volume this year even though interest rates are higher. Having this site, in addition to real estate agents' and client referrals, will help me grow in 2023 and beyond. With B12, the quality is 10/10. I feel like I got the finished product of building a site from scratch, but it was way easier."
Grow your business online with less effort
With an incredible leader like Anthony, The Bell Group shines, standing out from the typical mortgage firm. But with nearly 2 billion websites on the internet, every company needs a little help to reach its audience and make the best first impression. B12 has set up The Bell Group to look professional online and capture new leads, so Anthony can focus on scaling and making homeownership accessible to all.  
Now, B12 wants to help your business reach its full potential, whether your goal is to launch a website that fits your brand, generate leads without paying for ads, or sell more services. Schedule a consultation today to learn how B12 makes it simple to look credible, engage your contacts, and grow your business online.
Read more customer stories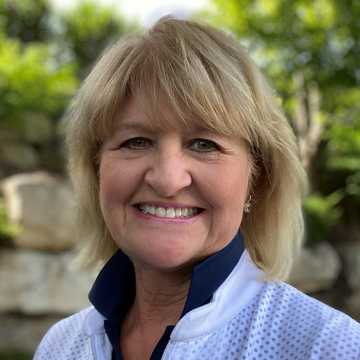 Staffing firm accelerates growth with a website that delivers more efficient client experiences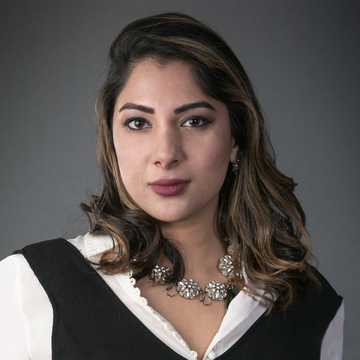 Atlas Law embraces technology and new approaches in its web presence that conventional law firms resist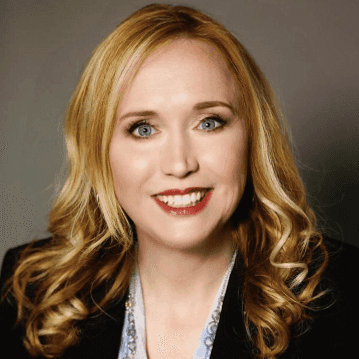 HR consultant finds a collaborative partner to take her website to the next level